Here we are in week two,
Our records, we have quite a few.
There's still more to go—
but that much, you know!—
So let's add some more to the queue!
Remember, to reach our goal of 1,000,000 new records this month, we just need two thousand users to take 500 pictures each.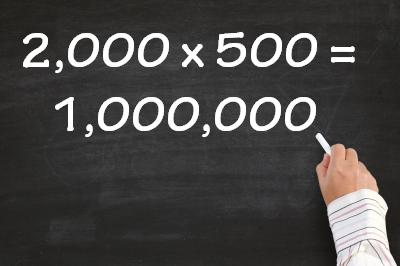 Read More

What if one of the headstones you come across has important information on the back? Or what if it's an obelisk and has information on all four sides of the memorial? Remember, you can link images of the same headstone together while you are taking pictures with the BillionGraves app. Tap the link icon in the corner of the camera view in between each shot of the headstone you want linked together. So if you take a picture of all four sides of an obelisk, you will tap the link icon three times—in between each picture you take. Then, when the images are transcribed, all four images will be available on one screen for the transcriber to see. That way all the information for one headstone can stay together.
Read More