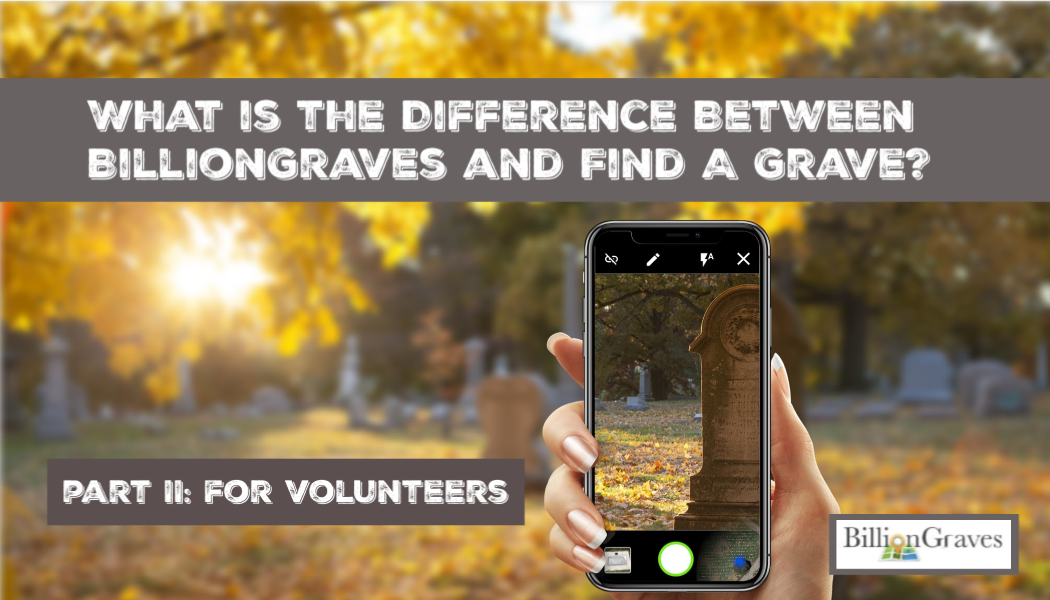 What is the Difference Between BillionGraves and Find A Grave? Part II: For Volunteers
BillionGraves, 3 weeks ago
16 min

read
7460
One of the most common questions we are asked is, "What is the difference between BillionGraves and Find A Grave?"
BillionGraves and Find A Grave do have a lot of similarities. Both have searchable websites for finding cemetery data. Both are crowd-sourced with volunteers taking photos and transcribing. BillionGraves and Find A Grave are both free of charge to access data.
But it is what is different about them that makes BillionGraves outstanding!
This blog post is the second in a two-part series and it focuses on how BillionGraves and Find A Grave are different for those who volunteer to take photos and record gravestone data.
Part One of this series focused on how BillionGraves and Find A Grave are different for researchers. Your research matters to us! We want to help your family tree be the best, well-sourced, documented tree it can possibly be by providing sourced documented records that genealogists can rely on.
Check out Part One to learn how BillionGraves has grown to be the world's largest GPS-linked cemetery database by following the Genealogical Standard of Proof and by providing GPS-linked gravestone images as a foundation for additional sources. Sourced information matters, because without it, family trees can become hunches and guesses.
What is the main difference between BillionGraves and Find A Grave for volunteer photographers?
The main difference between BillionGraves and Find A Grave for volunteers who are taking photos is that BillionGraves is quick and easy to use. Just download the app, point, click, and go home! Boom. Done!
And you can feel great about what you have accomplished at the cemetery with the BillionGraves app since EVERY gravestone will have a photo that is linked to a GPS location!
BillionGraves is so easy, it's like taking a selfie of a gravestone!
Taking photos with the BillionGraves app is as simple as that! With just one tap, you have provided a photo, a GPS location, and the data is ready to be transcribed.
BillionGraves is so fast and easy that you can take about 300 to 400 gravestone photos in an hour.
Compare this to manually uploading spreadsheets or photos from DSLR cameras, 1 by 1, to a cemetery on the Find A Grave website. That is SO time-consuming!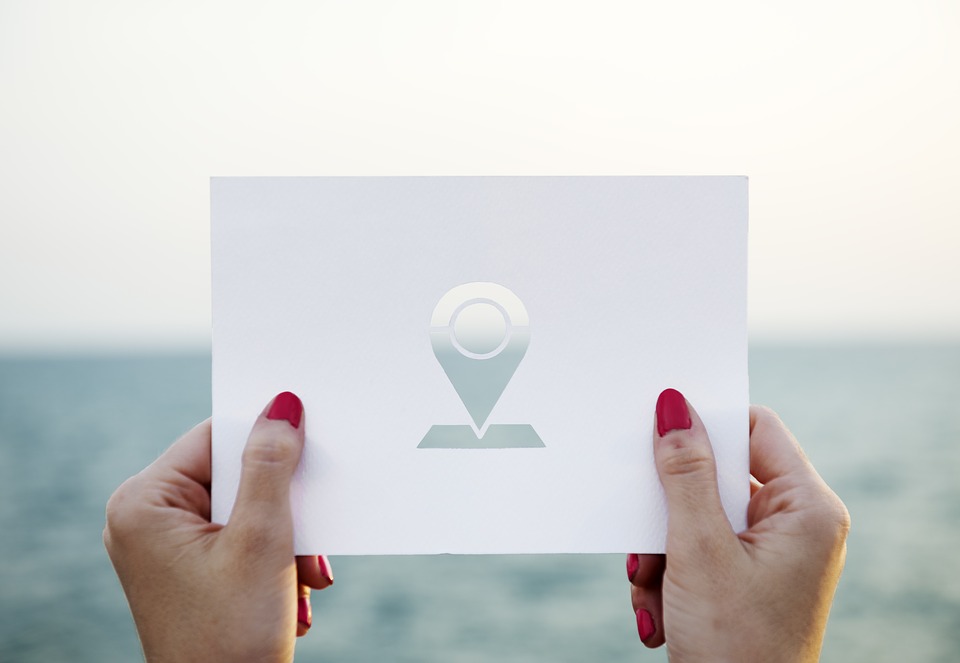 Is it easier to be sure every gravestone has been documented when using BillionGraves or Find A Grave?
When headstone photos are taken with the BillionGraves app it is usually done row by row, with volunteers photographing each section until the entire cemetery has been documented. As this is done, every gravestone is automatically tagged with a GPS location which ensures that no gravestones are missed.
And when I say "automatically tagged," I really mean automatic! All volunteers have to do is tap a button on their phone screen to take the photo. The app does all the rest!
The BillionGraves app records the longitude and latitude. Then the app links the GPS coordinates to that very spot, marking the grave location and connecting it with that image.
Finally, when the photos are uploaded, the app sends the GPS location to the BillionGraves website, where the information becomes available for free for millions of families around the world to access for generations to come. It's SO easy!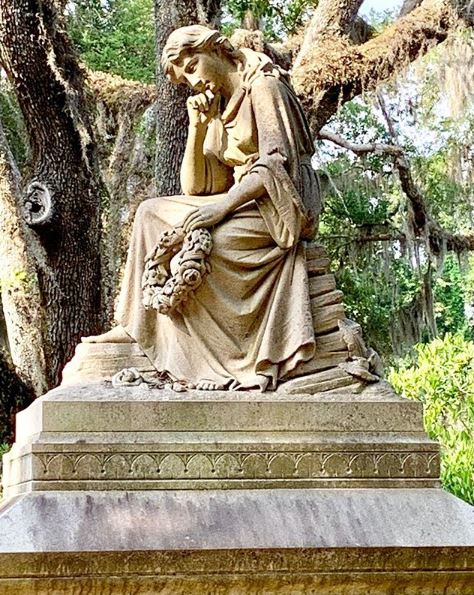 In contrast, volunteers who want to add GPS locations to the Find A Grave website must first use a different device to find the longitude and latitude, since that is not a feature provided by Find A Grave. Next, they need to write the information down. Finally, after returning home, volunteers need to upload their photos, click on "edit" for each image, and then type in the GPS coordinates in decimal degrees.
There are so many steps to manually add GPS coordinates to the Find A Grave website that most volunteers for Find A Grave opt to NOT add them because it is too much work. Consequently, not many Find A Grave memorials have images that are marked with GPS coordinates. (Try finding a gravestone at a large cemetery without a GPS location – it's not pretty!)
It just makes sense to photograph gravestones with the BillionGraves app so no gravestones are missed and every single one is GPS-linked!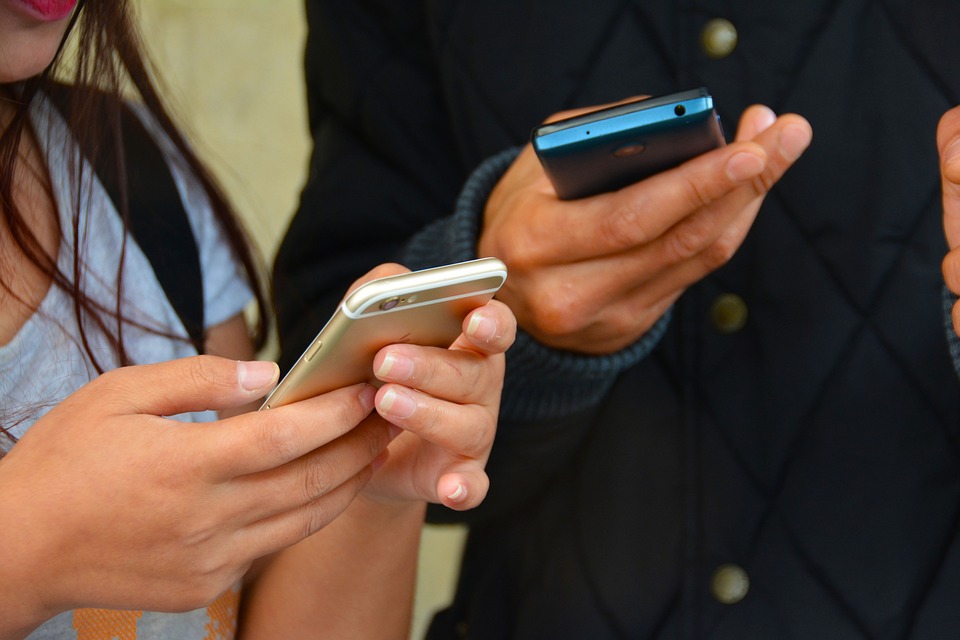 Accuracy Matters!
The GPS-tagging that is automatically done with the BillionGraves app confirms that someone was actually in the cemetery standing in front of that very gravestone. Remember the Genealogical Proof Standard shared in Part One of this blog series? That is why BillionGraves does this! This ensures that the records are in the correct cemetery. You can't "tamper" with BillionGraves GPS data because it's done by the app, not by humans.
Find A Grave data, on the other hand, is usually uploaded by time-consuming manual processes. And the more that is done manually, the more opportunity is introduced for false information and inaccuracies. No matter how careful someone is in transferring the data to their computers or typing in a GPS location they are still human. And humans make mistakes.
Even with BillionGraves' system, mistakes do happen. But, when there is a transcription error in the BillionGraves data there is also a gravestone photo with every entry so errors can easily be corrected. (See the transcription section of this blog post below for more information regarding how this is done.)
Volunteers, BillionGraves' GPS feature helps you keep track of your location in the cemetery.
Why should this matter to you as a volunteer? Well, it makes it SO much easier to take photos with the BillionGraves app without missing a single gravestone. It also helps avoid duplication.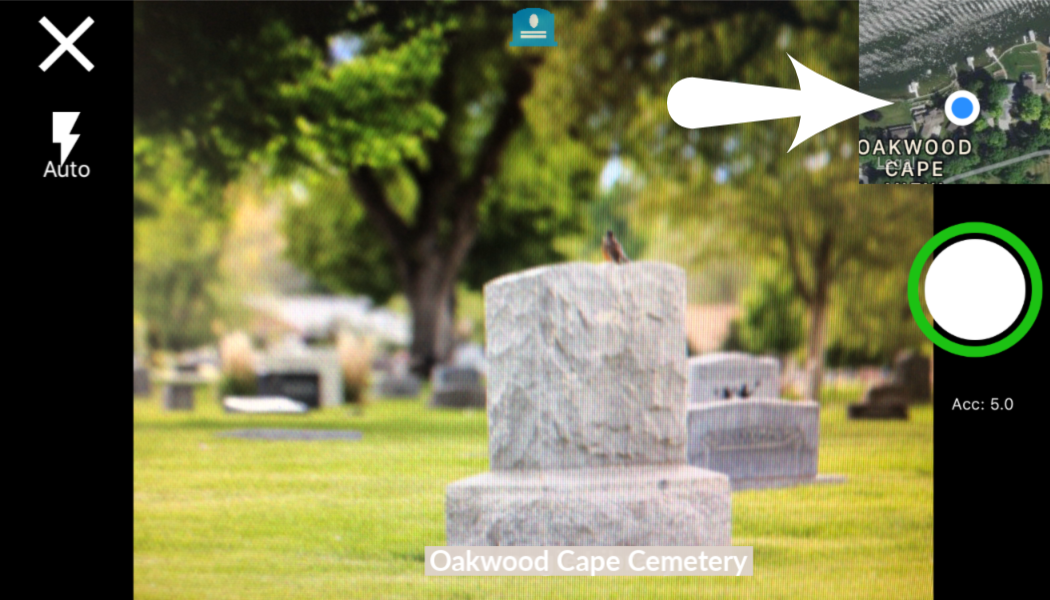 The BillionGraves app tracks your location as you walk through the cemetery by marking it with a flashing blue dot in the corner of your screen, as shown in the photo above. As you take a step, the app records your GPS location and the blue dot moves in correlation with your position.
This is useful because you can then compare the blue dot to existing gravestone GPS locations on the BillionGraves maps to tell which have been photographed and which have not.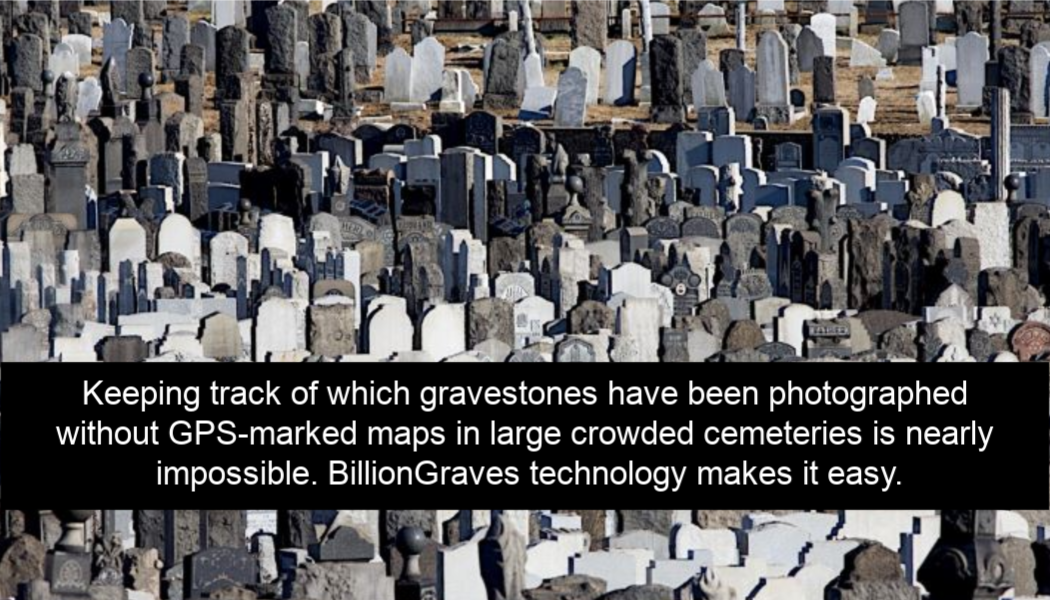 Just look at all the gravestones in the photo above from a cemetery in New York City! The GPS feature on the BillionGraves app is really helpful in a cemetery like that!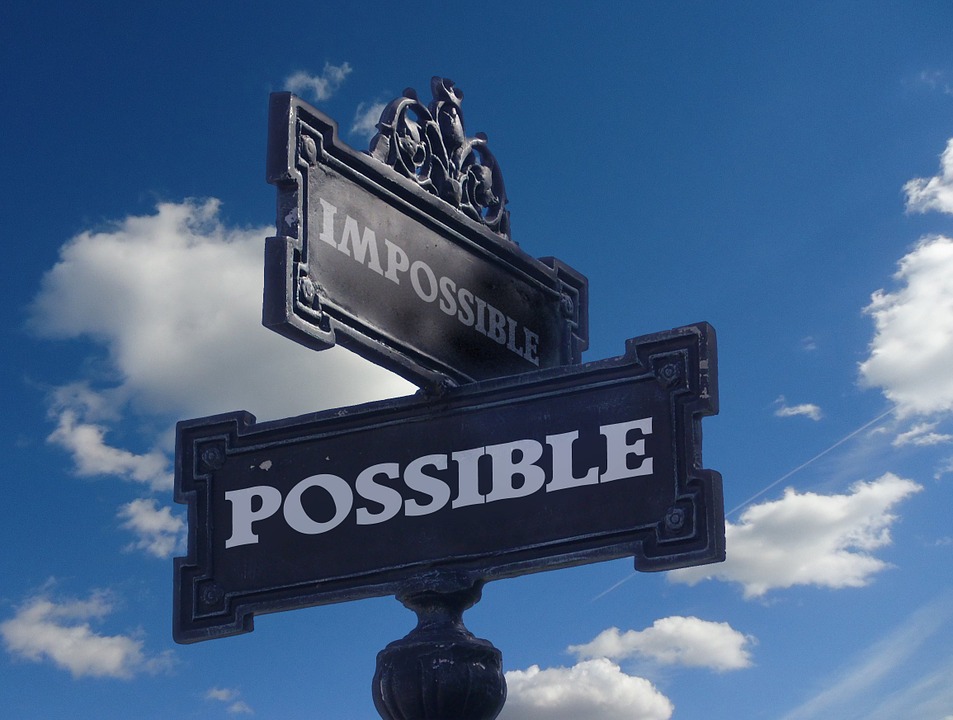 Is it easier to finish documenting a partially photographed cemetery with BillionGraves or Find A Grave?
It would be nearly impossible to finish photographing all of the world's gravestones using Find A Grave since there is no easy way to tell which sections have been photographed and which still need to be done in partially photographed cemeteries.
If Find A Grave created maps for their online memorials that showed which gravestones had been photographed (which cannot be done without the GPS feature, but let's just imagine for a moment that it could), what would they look like? Well, they would look like Swiss cheese!
Just as Swiss cheese is full of holes, these cemeteries would have partial coverage but they would also have holes where people have missed taking photos. That is because this imaginary map would show what happens when volunteers use the Find A Grave model to take gravestone photos.
Rather than documenting an entire cemetery at once row by row, as is usually done with the BillionGraves app, volunteers for Find A Grave usually take only a few photos at a time. They come and go, in and out of the cemetery over the years.
Then not knowing where someone else has started or stopped, Find A Grave volunteers often do one of three things:
photograph only their own family members
randomly choose gravestones to photograph
take an image in response to someone's photo request.
Consequently, there are sections of the cemetery that are entirely missed. There are many gravestones that do not get documented with the Find A Grave "Swiss cheese model!" Talk about confusing!
Granted, this is not always the case with cemeteries that have been documented with the Find A Grave app. Some volunteers do take a systematic approach and take photos of every gravestone, but most of the time – especially in larger cemeteries where more than one person has documented – the Find A Grave method leaves a LOT of holes.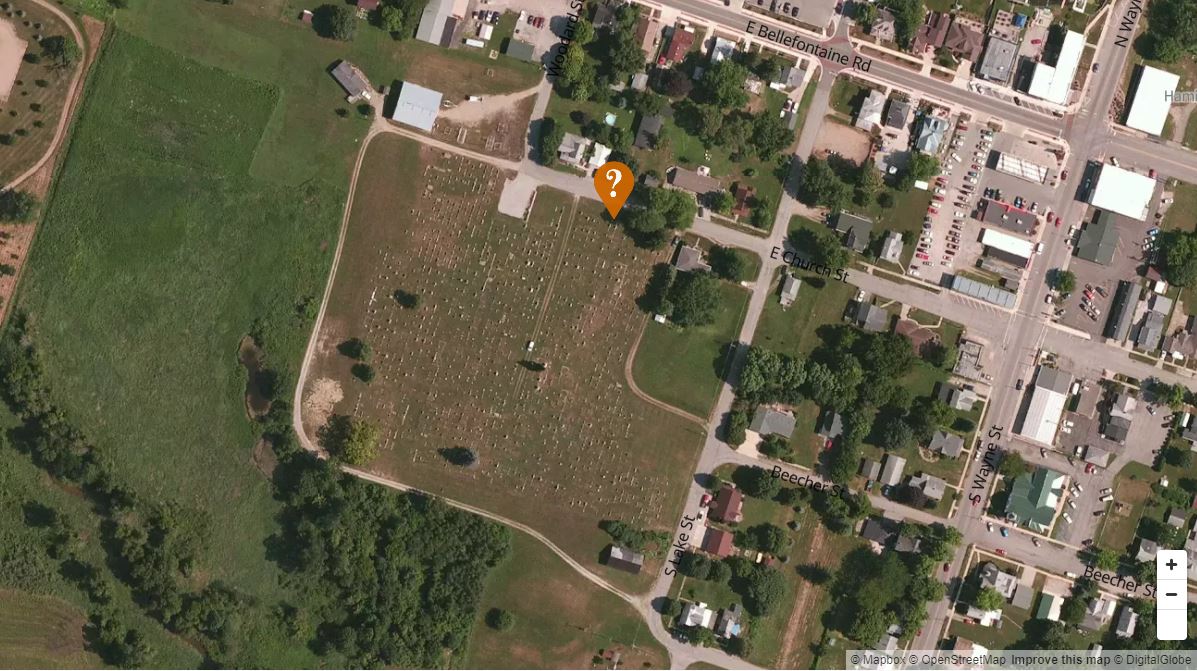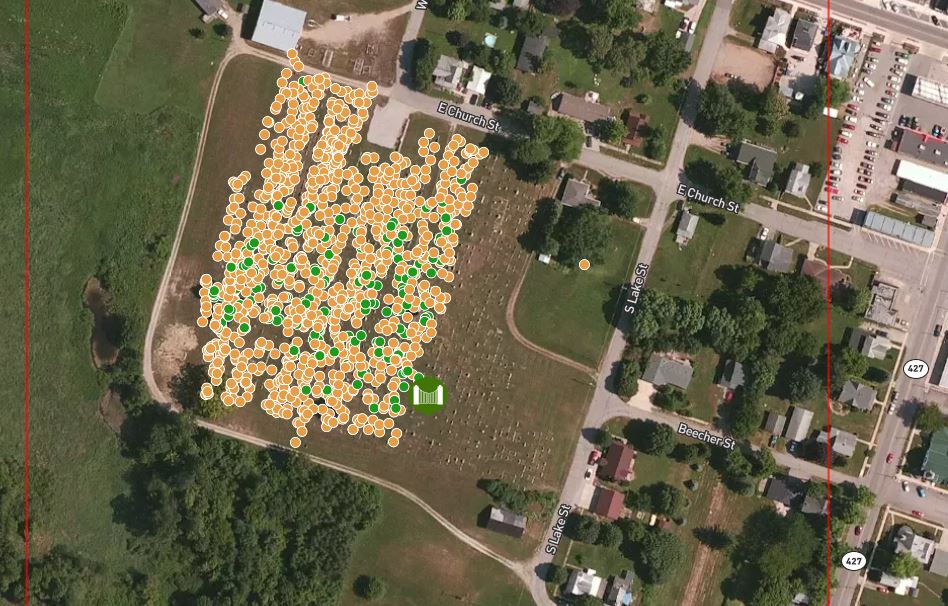 Here's are two examples of trying to finish a partially photographed cemetery with Find A Grave and with BillionGraves . . .
Let's say you (or your group) wanted to finish documenting a local cemetery with 20,000 graves. Below are examples of how it would be done using either Find A Grave or BillionGraves.
Example 1: Find A Grave
Consult the Find A Grave website on your computer at home to see which portion of the cemetery has been photographed. (There you may see the percentage of the graves that have memorials for that cemetery – for example, 50% or 10,000 graves. But there will be no way to tell which 50%!!)
Since you don't know which gravestones have been photographed, look up each one of the 10,000 gravestones individually. (Gasp!)
Write down the 10,000 names of those that have already been photographed on a list. (Gasp again!)
If there is more than one memorial for each person on the website (which there often is on Find A Grave) then find all of them with the same names to see if they already have gravestone photos or not.
Go to the cemetery. (Take a camera, a GPS device, and a pad of paper with you.)
Stand in front of the first gravestone you wish to document and take a photo.
Figure out the location on the separate GPS device you brought along.
Write down the names and dates and the GPS coordinates related to the 10,000 gravestones you are photographing on paper so you can record them later on your computer.
Keep wandering until you find the next name on your list.
Repeat for each of the 10,000 gravestones. (Use your paper from home to determine which of the 10,000 have already been photographed. They are likely to be scattered throughout the cemetery with this "Swiss cheese model," so work carefully.)
Drive home and connect your camera to your computer with cables.
Manually upload the photos.
Post the photos on a Find A Grave memorial.
Label the 10,000 photos with the names and dates by typing each one. (There is no other option for this step.)
Repeat! ;(
OR
Just take photos of your own family gravestones. Forget about everyone else who may need to know about their ancestors and go home. (First you'll have to wander around the cemetery to find your ancestors among the 20,000 gravestones though.)
OR
Start over and take photos of all 20,000 gravestones since it is too hard to tell which ones have already been done.
Example 2: BillionGraves
On the BillionGraves app, open a satellite map to view GPS pins marking each of the 10,000 headstones that has already been photographed. (You can tell which sections are already complete and which still need to be photographed by simply looking at the pins on the map.)
Take photos in the area where there are no pins.
Upload the photos straight from the app with one tap of a button. (There is no need to hook your phone up to your computer. This can be done right at the cemetery if you have unlimited data or you can wait until you connect to WiFi to save on data.)
That's it! You're done! Repeat! 🙂
With BillionGraves, there is no need to transcribe the photos yourself. BillionGraves has thousands of volunteer transcribers just waiting for photographs. (Unless you just want to transcribe your own images, which is also great!).
When I take gravestone photos and upload them at the cemetery they are often completely transcribed before I can drive 2-3 miles to our home!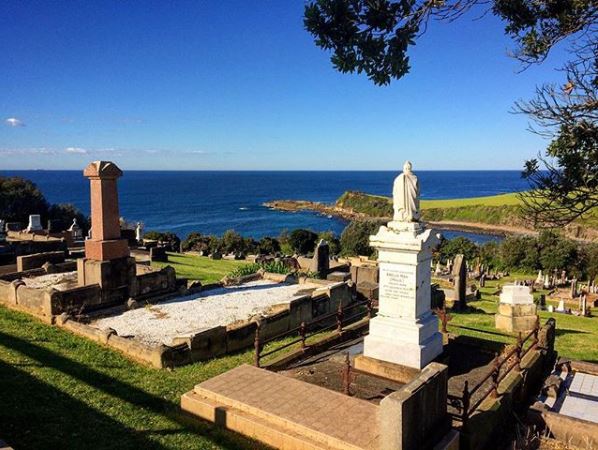 Can I add gravestone photos that I have already taken with my own camera to BillionGraves or Find A Grave?
Yes. You can add photos taken with your own camera to the BillionGraves website.
However, photos taken with the BillionGraves app are considered primary sources. And photos taken without the BillionGraves app which are added to the BillionGraves website from another source, such as a DSLR camera or a phone camera, are considered secondary sources. On the BillionGraves website, these photos are called Supporting Records. They are simple to add to the BillionGraves website and they are desirable, but they are considered secondary sources to the GPS-linked photos.

On the BillionGraves website, it is easy for genealogical researchers to see if a photo is a primary or secondary source. Photos that have been taken with the BillionGraves app are framed in gray and photos added from another source are framed in orange.
To find the images that are framed in gray and orange follow these steps on BillionGraves.com:
Click on "Search BillionGraves" to find an existing cemetery
Click on the tab below the name of the cemetery that says "Volunteer."
BillionGraves app images have a gray border. Supporting Record images have an orange border.
The different frame colors make it easy for genealogical researchers to see which photos will need their locations verified for accuracy due to the fact that they came from sources that were not automatically linked with the GPS location on the BillionGraves app.
If a volunteer later takes a photo with the BillionGraves app of the same gravestone that had previously been added from another source it will be linked to the GPS-tagged gravestone image. The GPS record is the primary source, which ensures that the evidence of the location comes first. The linking allows researchers to see both photos.
As for Find A Grave, yes, you can add your own photos to memorials from your own camera. But keep in mind, that without the GPS-linked locations, they do not follow the Genealogical Proof Standard. (Learn more about the Genealogical Proof Standard in Part One of this blog post series.)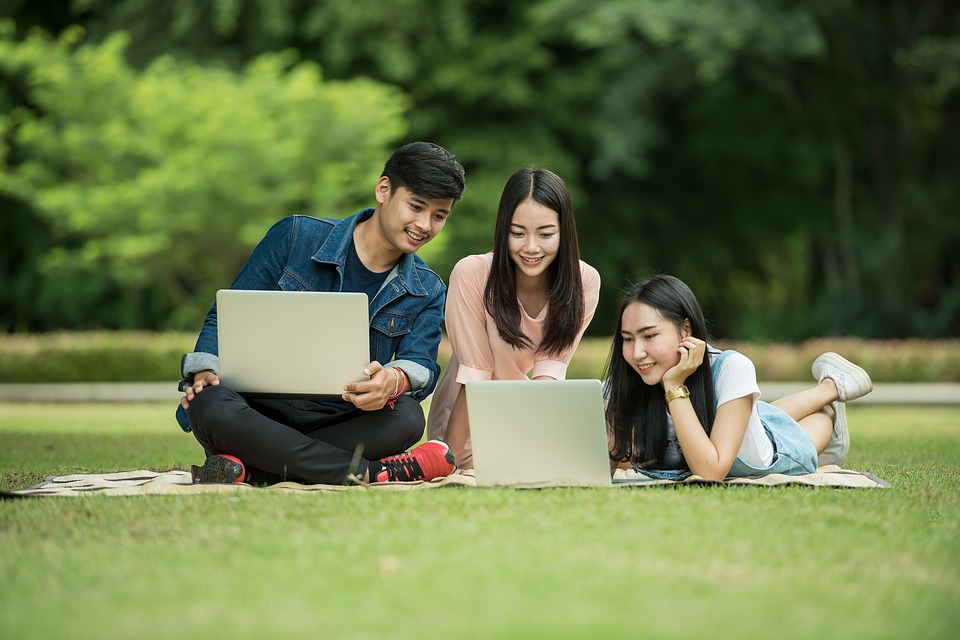 What is the difference between BillionGraves and Find A Grave for Transcribers?
Find a Grave photographers who upload the images they have taken on their cameras to their computers must transcribe their own records.
BillionGraves photographers may transcribe the data from their pictures themselves OR they may choose to have other volunteer transcribers do it.
How is data managed by BillionGraves and Find A Grave?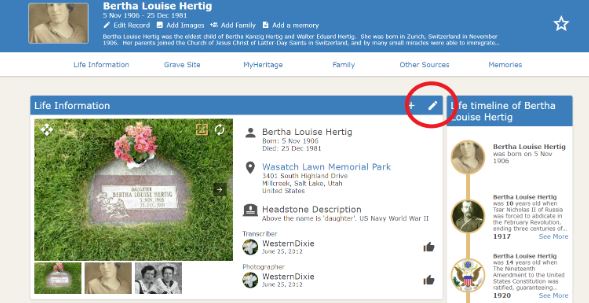 BillionGraves allows any registered user to fix data that is incorrect by simply clicking on the pencil icon on the screen as seen in the photo above. This allowance is made because even though BillionGraves volunteer transcribers strive for perfection, there are sometimes inaccuracies. In addition, families may also easily submit further information.
Moreover, BillionGraves respects the rights of immediate family members to hide or remove records by contacting BillionGraves' support department (at support@billiongraves.com). This HelpDesk article explains the information you will need to send in by email to have the record removed.
Giving users the right to have records removed if requested, also makes BillionGraves compliant with the General Data Protection Regulation, a European Union regulation that ensures data is protected and privacy rights are respected.
In contrast, Find A Grave does not have these types of measures in place to have records easily removed. Once a record has been uploaded to the Find A Grave website it is managed solely by the person who put the record online. This is frequently a source of irritation for those who know the data is wrong, but cannot get in touch with the person who has recorded it to have corrections made.
What about Photo Requests and Duplications?
Both BillionGraves and Find A Grave offer the option for free photo requests. For example, if someone asks for a photo to be taken of their ancestor who lives in a distant place then someone else fulfills the request by going to that cemetery to take a photo.
The big difference is that when you fulfill a request for Find A Grave, you don't know if you are taking a photo of a gravestone that has already been documented. There may be several photos taken of the same headstone, each linked to different Find A Grave memorials.
But with BillionGraves, since every photo has a GPS location, you will be able to see right on the app if the gravestone has already been photographed.
If for some reason a gravestone is photographed more than once, duplicates are easily merged during the transcription process because their GPS locations – as well as the names and dates on the gravestone – will match.

Why Don't BillionGraves and Find A Grave just work together?
Well, BillionGraves and Find A Grave aren't doing the same thing. BillionGraves is ensuring that every gravestone has a GPS-tagged location on a satellite map. Find A Grave is building a list of memorials for deceased persons, which may or may not include gravestone photos.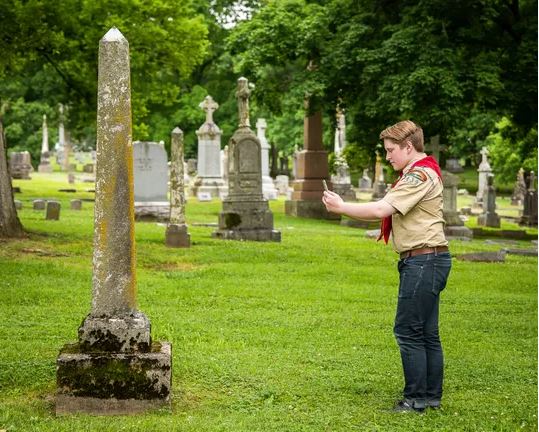 Some Real-Life Examples
On May 18-19th, Eagle Scout Ty Smith led a group of about 65 people in documenting Nashville's Calvary Cemetery with the BillionGraves app. They photographed about 18,000 gravestones in 2 days!
Inspired by the large number of gravestones documented by Ty Smith, Trevor Warren has set a lofty goal for his Eagle Scout project to photograph 15,000 to 20,000 gravestones in the Allentown, Pennsylvania area this summer.
Prior to learning about the BillionGraves app, Trevor took a trip to a cemetery in Philadelphia, where he searched for a family member's grave with only Find A Grave as a resource. It took hours in the hot summer sun.
Trevor later learned about the BillionGraves app from an aunt at a family reunion. He immediately recognized the value of the GPS feature on the BillionGraves app. Trevor said, "It made me want to photograph gravestones with the BillionGraves app so I could help other people find their ancestors easily with the GPS locations attached."
Many thanks to ALL awesome cemetery volunteers!
Cathy Wallace and the BillionGraves Team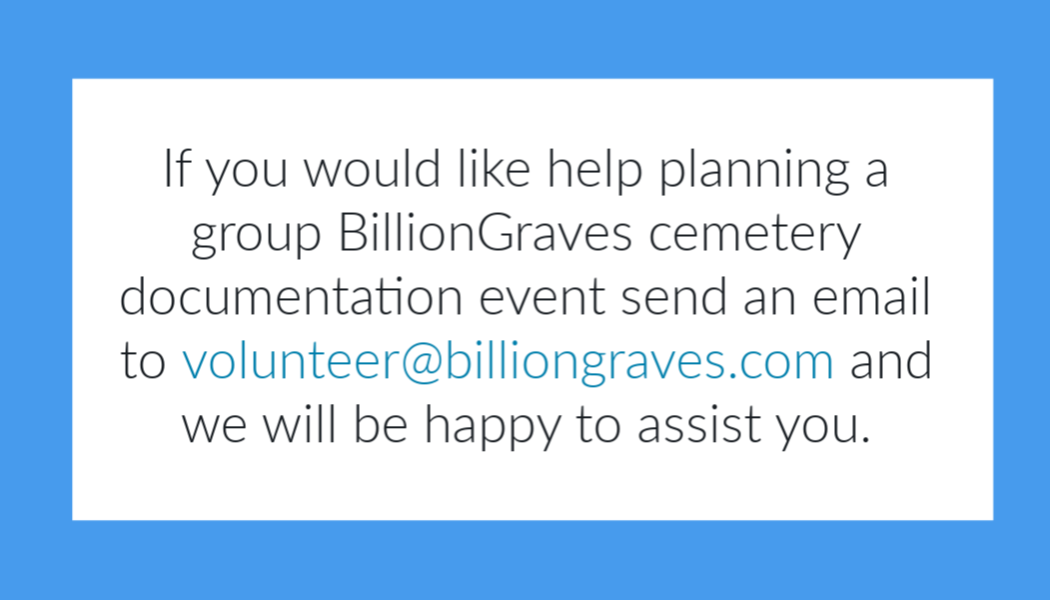 P.S. Would you like to take photos with the BillionGraves app? Simply, download the free app to your phone, head over to your local cemetery, and get started!
P.P.S. Would you like to lead a group in documenting a cemetery? Just send an email to volunteer@billiongraves.com and we'll be happy to help you! 🙂
Related posts