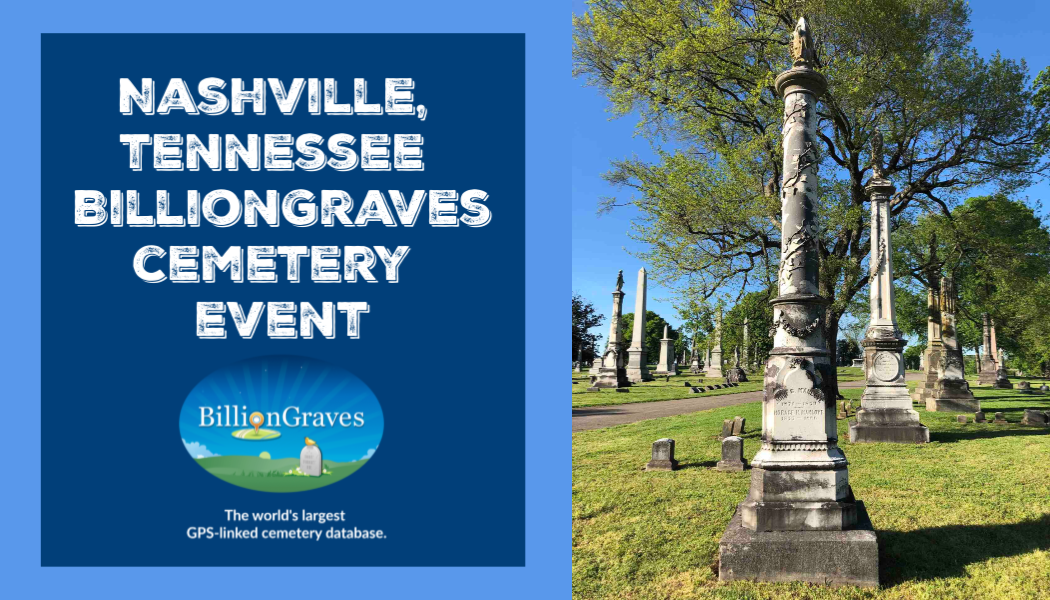 Nashville, Tennessee BillionGraves Cemetery Event
BillionGraves, 5 years ago
9 min

read
9272
Nashville, Tennessee is known for is country music and southern hospitality. It's home to the Country Music Hall of Fame and the Grand Ole Opry. But BillionGraves is heading to Nashville for a different reason – cemeteries.
On Saturday, May 18th and Sunday, May 19th from 8 am to 2 pm hundreds of volunteers are planning to meet at some of downtown Nashville's most beautiful cemeteries to photograph gravestones with the BillionGraves app.
As the gravestones are photographed, the app will automatically link the images to their GPS locations. Each gravestone will be marked with a pin on a satellite map, making it easy for families to locate their ancestors.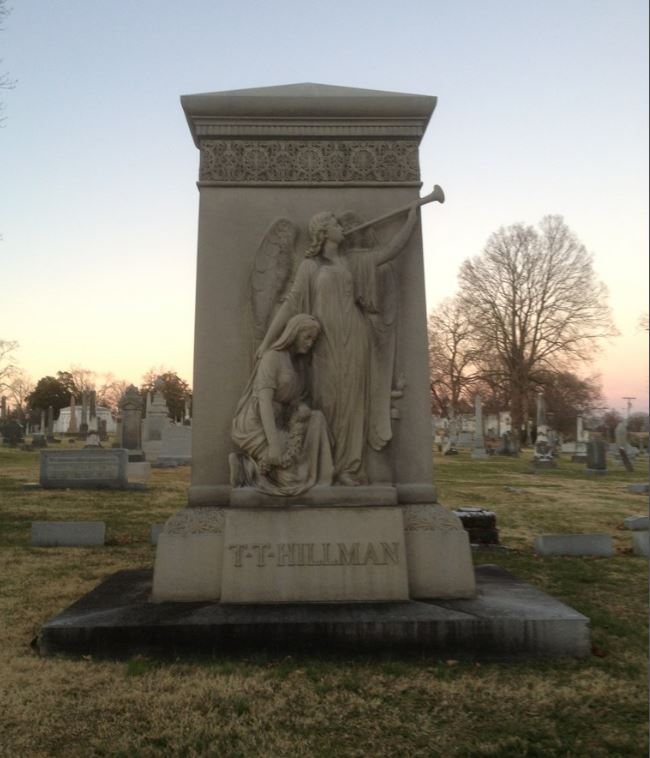 Then when the photos are uploaded, the names and dates on the gravestones will be transcribed by volunteers immediately. Then the data will be made available for free to the public on the BillionGraves website for millions of families around the world for generations to come. All of the data is also shared with FamilySearch, a BillionGraves partner.
BillionGraves anticipates volunteers documenting 4 historic cemeteries that weekend: Mount Olivet, Calvary, Greenwood, and Mount Ararat-Greenwood West. This will be an amazing feat since the cemeteries encompass more than an estimated 300,000 gravestones.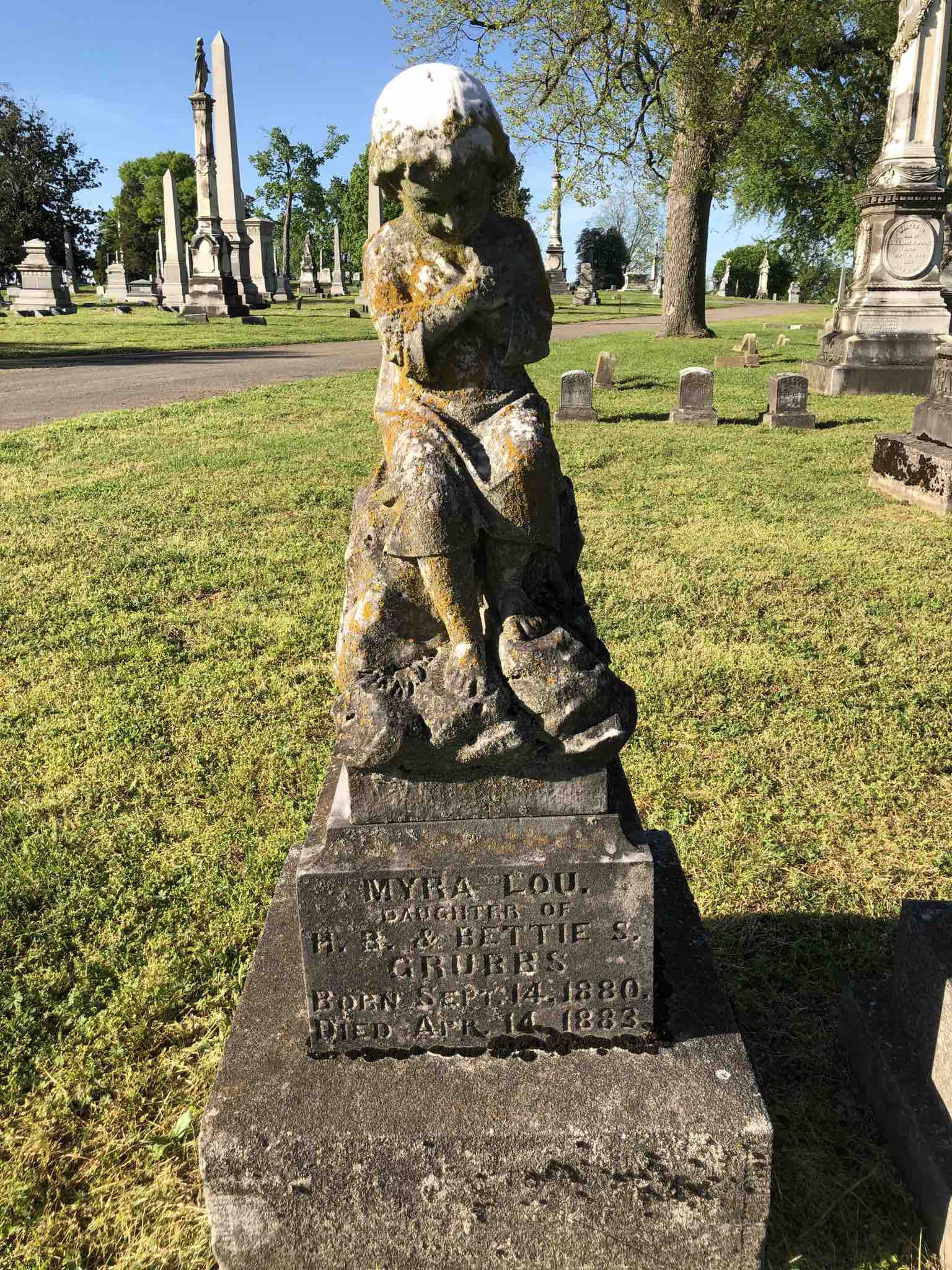 You are Invited
We would love to have you join us! The check-in station will be at Calvary Cemetery at 1001 Lebanon Pike, Nashville – just look for the awning and banner. You will be given a marked map with specific areas for you to document.
All you need to bring is your smartphone and a smile! Uploading the BillionGraves app to your phone before you arrive would be a good idea. It's as easy as walking through the cemetery as you take pictures.
Here's more information about some of the Nashville cemeteries where the event will take place:
Nashville's Mount Olivet Cemetery
Mount Olivet is a 206-acre cemetery located about 2 miles east of downtown Nashville. The cemetery was established in 1856.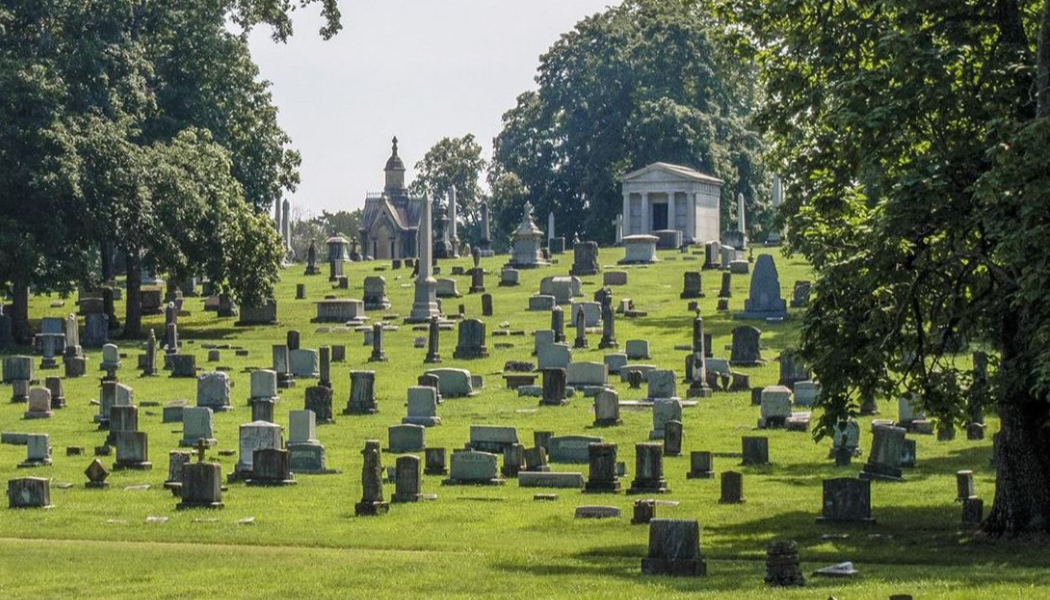 There is a separate section of the cemetery for those considered to be Southern aristocracy – Tennessee Governors, U.S. Senators and Congressional Representatives, and planters. During the Antebellum era, slaves were usually buried alongside the families that owned them.
After the Civil War in America, the Ladies Memorial Society of Nashville bought 26,588 square feet of land at the heart of Mount Olivet Cemetery for the interment of Confederate soldiers who had died on nearby battlegrounds. This piece of ground came to be known as the Confederate Circle and it is the final resting place for about 1,500 Confederate soldiers.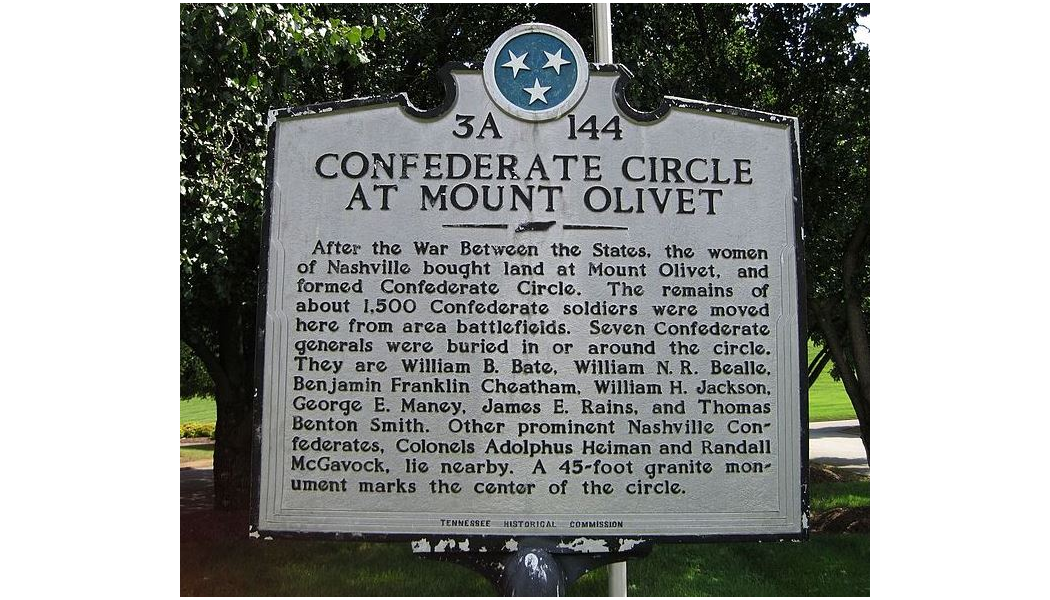 Notable Burials at Mount Olivet Cemetery
Fannie Battle (1842-1924)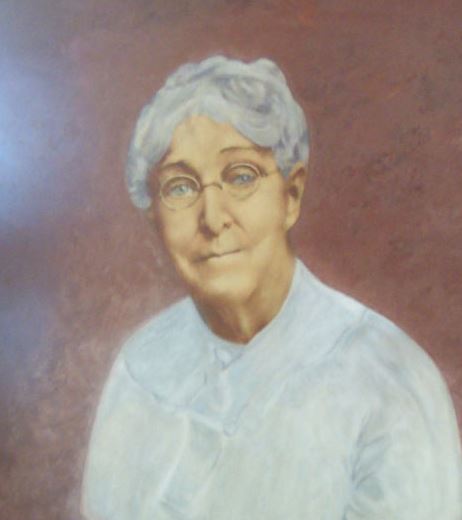 Fannie Battle was known during her lifetime as the "Angel of the Poor."
When Mary Frances (Fannie) Battle's three brothers joined the Confederate army at the start of the Civil War, Fannie did not want to be left behind. She and her sister-in-law, Harriet Booker, joined the army as spies. As Union soldiers occupied Nashville, Fannie and Harriet helped to smuggle medicine in and out of the city.
Later in her life, Fannie helped to found United Charities, an organization that provided more than 1,000 flood victims with food, clothes, and coal. She also created Nashville's first daycare program, which benefitted the children of working mothers employed at nearby cotton mills.
Jack Carroll Massey (1904-1990)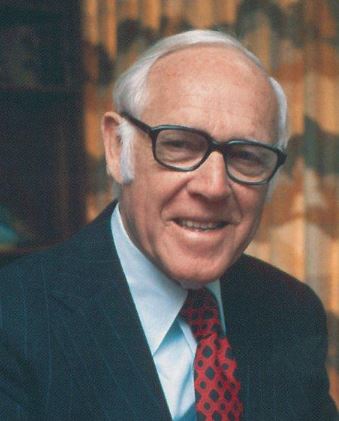 Massey's obituary called him a "legend in American business."
Jack Carroll Massey started out as a delivery boy in his uncle's drugstore. He later became an entrepreneur and venture capitalist who owned Kentucky Fried Chicken, a Wendy's franchise, and co-founded the Hospital Corporation of America.
Massey was the first businessman in America to take three different companies public. He purchased Kentucky Fried Chicken from its founder for 2 million dollars in 1964 and grew it to 700 million in annual revenue.
Nashville's Calvary Cemetery
Adjacent to Mount Olivet is Nashville's 47-acre Calvary Cemetery. It was dedicated in 1868 and is Nashville's only Catholic cemetery.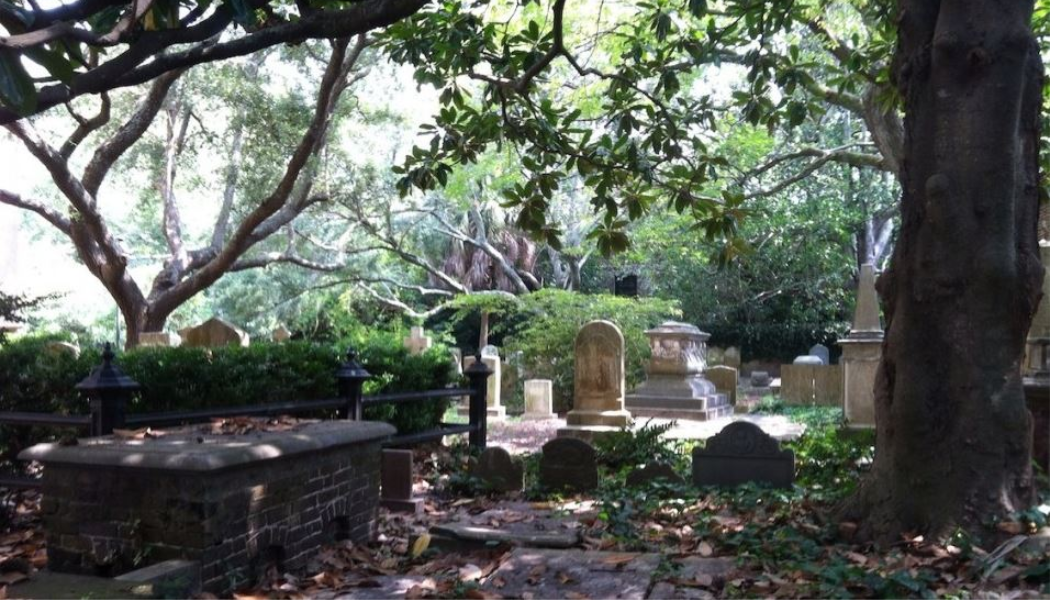 Early Nashville residents found burials in the city to be nearly impossible because the land rests on a bed of rock. Consequently, St. Mary's, the first Catholic Church in Nashville, simply could not have a cemetery in its churchyard.
So for a time, Catholic burials in Nashville took place in a small cemetery on Cherry Street (now Fourth Avenue South), but when the Calvary cemetery was opened, many families had their ancestor's bones moved.
A local newspaper called the Calvary cemetery dedication in 1868 a "grand affair." The report stated, "The procession of carriages was preceded by a band and twenty neatly uniformed policemen.
"Then came the bishop's carriage, with four priests accompanying him. There then followed carriages containing members of the St. Vincent de Paul Society, the Society of St. Mary's Orphan Asylum, the St. Joseph's Abstinence Society, the school children from the Sisters of Mercy School, and carriages containing citizens.
"The line of carriages was so long that there was no point along the route from which the entire procession could be viewed at one time. At the new cemetery, Bishop Feehan preached to 3,000 to 4,000 people."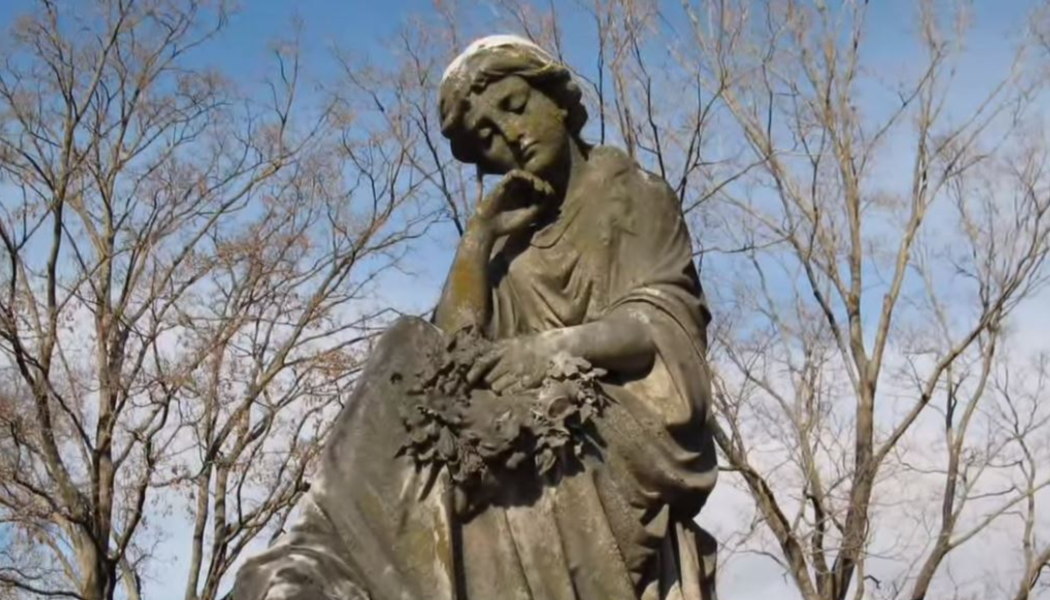 Notable Burial at Calvary Cemetery
Eddie Rabbitt (1941-1998)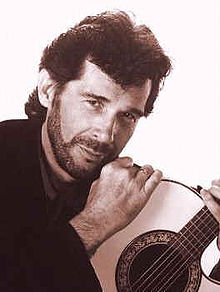 Eddie
Rabbitt was a skilled guitarist by age 12.
Country music singer Eddie Rabbitt started out writing songs, some of which were performed by Elvis Presley and Ronnie Milsap. Then he started singing them himself. Fame hit with songs like "I Love a Rainy Night," "You and I" and "Drivin' My Life Away."
Rabbitt felt it was important, as an entertainer, to be a good role model. He advocated for many charitable organizations including the Special Olympics, Easters Seals, and the American Council on Transplantation.
Rabbitt continued to write and release songs right up until the time he passed away and was buried at Calvary Cemetery.
Nashville's Greenwood Cemetery
When Greenwood Cemetery was founded in 1888, it was just the second cemetery in Nashville for African Americans.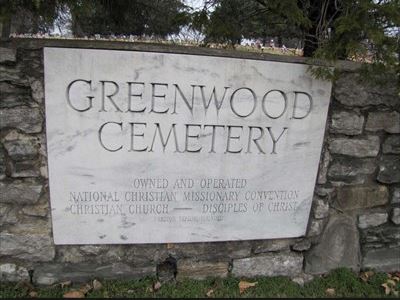 The cemetery was founded by businessman and pastor Preston Taylor. Taylor was born a slave in 1849 in Louisiana and relocated to Nashville in 1884.
Taylor's dream for Greenwood Cemetery was to provide low cost, high-class burial plots for African American residents of Nashville. In 1904, Taylor also established the first park in Nashville that was open to African Americans.
Greenwood Cemetery is a non-profit organization that has served the Nashville community for more than 120 years. It has expanded to three locations, including Greenwood West. All income is directed to cemetery maintenance, beautification, and to scholarships for students majoring in religious education.
Notable Burials at Greenwood Cemetery
DeFord Bailey (1899-1982)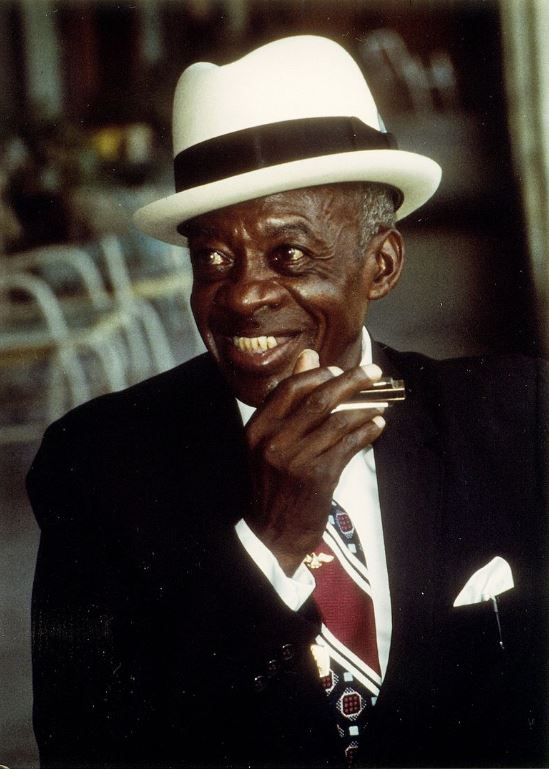 DeFord Bailey was known as a harmonica genius.
Bailey was born in Tennessee, the grandson of slaves. He contracted polio at the age of 3 and spent a year confined to his bed. During that year, Bailey learned to play the harmonica and developed his own unique style.
Bailey's skills with the harmonica eventually took him all the way to the Grand Ole Opry, where he recorded the first harmonica blues solo.
John Ayers Merritt (1926-1983)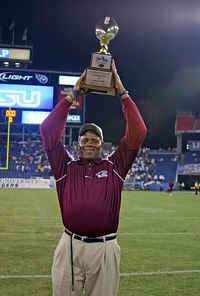 John Merritt Boulevard in Nashville is
named for this successful football coach.
John Ayers Merritt was the head football coach at Jackson State University and Tennessee State University. In 1994, he was inducted in the College Football Hall of Fame.
Merritt coached many football players who advanced to the National Football League. Even today, the Tennessee State football team's season opener is named in his honor, the John Merritt Classic Game, against Alabama A&M University.
Nashville's Mount Ararat-Greenwood West Cemetery
Mount Ararat, Nashville's first African American cemetery, was founded in 1869. But burials had been taking place on the grounds since 1822.
By the 1910s the cemetery was overgrown with weeds, trees, brush, and grass. So in the 1920s, Nashville citizens undertook a major restoration project at the cemetery.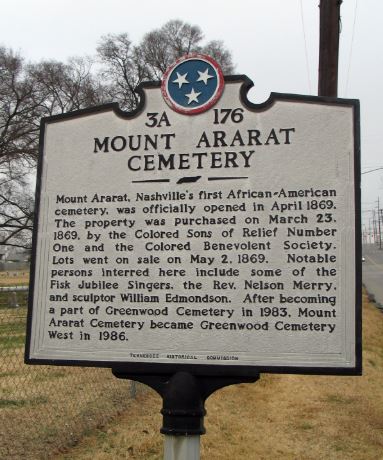 Then after yet another period of neglect, the cemetery was again restored in the 1970s. This time the problem was not only plant overgrowth but encroaching businesses. Dairy and trucking companies were using the land for parking and storage space. Finally, in 1986, Aramat was acquired by the Greenwood Cemetery non-profit organization and renamed Greenwood Cemetery West.
Notable burials in Mount Ararat- Greenwood West Cemetery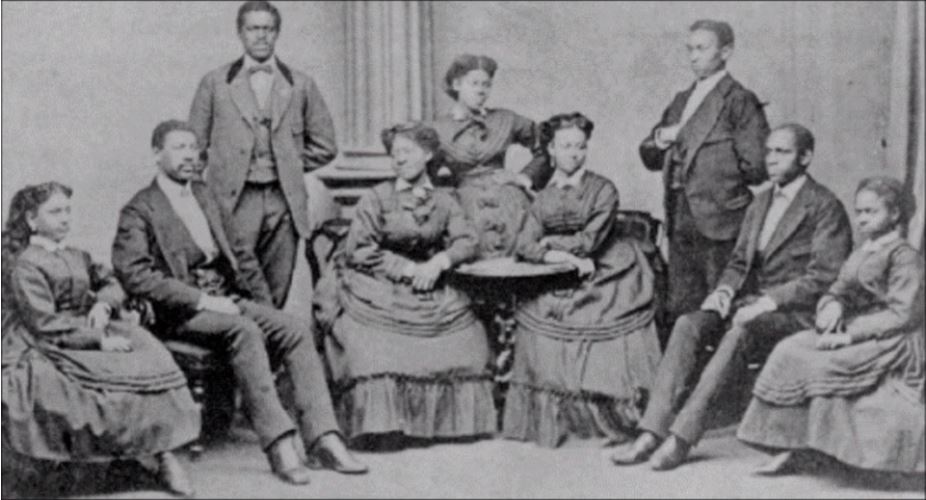 Fisk Jubilee Singers
Some of the early Fisk Jubilee Singers are among the notables buried at this cemetery. In 1871, The Fisk Jubilee Singers introduced what was then known as slave songs to the stage.
Most of the original group was made up of former slaves who sang secret songs as they worked in the fields. Their performances preserved this musical style that is now known as Negro spirituals.
The current Fisk Jubilee Singers are vocal art students at Fisk University in Nashville who perform throughout the world.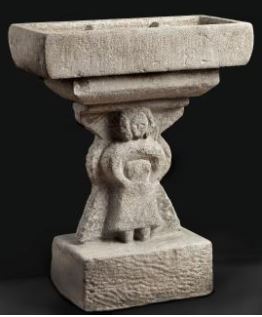 William Edmondson, sculptor (1874-1951)
Williams Edmondson was born the son of Tennessee slaves and worked as a janitor, fireman, and hospital orderly before taking up carving.
The only stone Edmondson could afford when he started carving was limestone, which he had delivered to his backyard. He then fashioned his works of art with chisels he made himself from railroad ties.
Edmundson began carving tombstones at first and later progressed to carving animals and people. Remarkably, his artwork is now on display at the Smithsonian Institute in Washington D.C.
The Smithsonian quoted Edmondson saying, "I is just doing the Lord's work. I didn't know I was no artist till them folks come tole me I was. Every piece of work I got carved . . . is a message . . . a sermon, you might say. A preacher don't hardly get up in the pulpit but he don't preach some picture I got carved. You see, I got to do these things for my heavenly daddy whether folks buy them or not. He ain't never said nothing about pay for it."
Cemetery Events
A day or two spent documenting a cemetery may be a day you will never forget. You'll experience a feeling of satisfaction and fulfillment as you gather data that will help families connect with their ancestors and loved ones.
The BillionGraves Nashville cemetery event will be attended by Boy Scouts, students, church groups, and genealogists. We would love it if you could come to the Nashville event on May 18-19 too!
But if that's not in the picture for you . . . how about taking photos at your local cemetery? Or planning your own cemetery event?
If you would like help getting started please send an email to volunteer@billiongraves.com.
See you at the cemetery!
Cathy Wallace and The BillionGraves Team
Related posts