Otter Creek Holdings Announces Groundbreaking Technology: LegacyTec
BillionGraves, 11 years ago
2 min

read
5627
Otter Creek Holdings—in conjunction with BillionGraves, My Legacy Memorial, and Legacy Mobile—is proud to announce the release of groundbreaking technology in Family History: LegacyTec. Hudson Gunn, Vice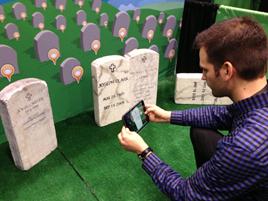 President of Otter Creek Holdings, announced it at MBNA's Industry show this weekend.
LegacyTec gives you access to all the information connected to a certain headstone based on a picture. All you do is take a picture of a headstone, and this technology will bring up information about that headstone from BillionGraves, Family Search, My Legacy Memorial and other sites. LegacyTec supersedes the QR codes you currently see on headstones by eliminating the need for them all together.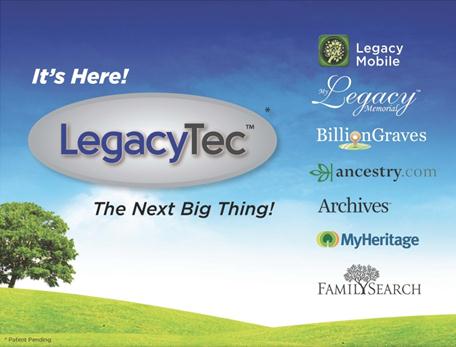 LegacyTec uses the latest and greatest in technology to bring up any information about headstones based on their GPS coordinates so that anyone with a smartphone in a cemetery can take a picture and find out more about the particular headstone they are visiting. Because of Otter Creek Holdings' wide base of partnerships with other genealogical companies (i.e. FamilySearch, Ancestry.com, Archives, My Heritage and more) this technology will make Family History research through multiple resources easier by incorporating innovative technology.
This new technology will also eliminate the need for QR codes by making online memorials (created through My Legacy Memorial) available by simply taking a picture of the headstone.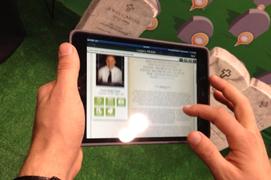 We are very excited about the impact this top-notch technology will have on BillionGraves and the genealogy community as a whole. With the click of a single button, access to pictures, videos, stories and actual genealogy information about the person buried there will be easily accessible, making researching your family history new and engaging!
Stay tuned for the release of Legacy Mobile (with LegacyTec) to the App store and Google Play coming soon!
Watch the video to see how you will be able to use it!
Related posts