BillionGraves Golden Egg Week 3
BillionGraves, 10 years ago
3 min

read
4438
BillionGraves Golden Egg Contest has officially begun!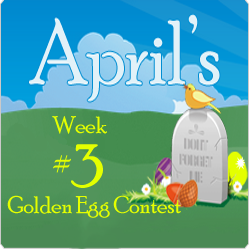 Week #3
It's Wednesday! And you know what that means… another opportunity to win great prizes with BillionGraves in the Golden Egg Hunt!
For a second week in a row, we had amazing participation in our Golden Egg Hunt. People from all over the world are busy looking through cemeteries for our hidden Easter Eggs, and gathering important gravestone images while they're at it! A big thank you to all who have participated this far!
Now, on to today's clue: On a cold morning in the north Atlantic 102 years ago, the unthinkable happened to an unsinkable ship.
Today's clue: What was the date (day, month and year) of the sinking of the HMS Titanic in the north Atlantic?
At 2:20am, two hours after striking an iceberg, the HMS Titanic sank into the frozen waters 350 miles off the coast of Canada. 1500 passengers lost their lives.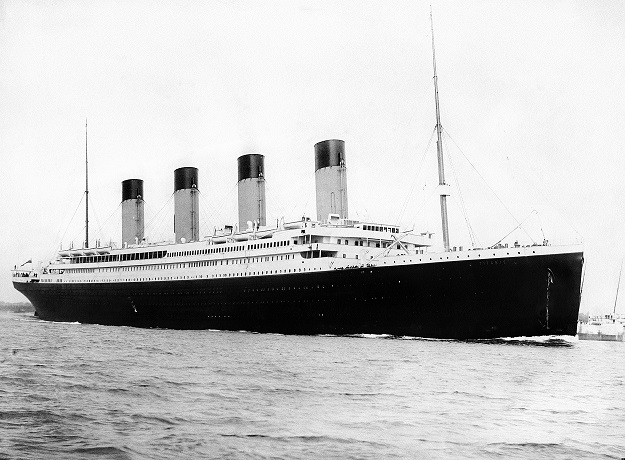 Several ships responded to Titanic's distress calls and were able to save many. Ships from Nova Scotia played a large role in the recovery of the victims and several of Titanic's passengers are buried in different municipalities of Halifax.
Fairview Cemetery, in Halifax, has grave sites for over 100 passengers alone! However, this cemetery remains untouched by BillionGraves. We want to change that!
To all of our Canadian friends out there, we have a mission for you, should you choose to accept. Let's document this cemetery and preserve these headstones and memories for years to come!
See Fairview Cemetery on BillionGraves here: http://billiongraves.com/pages/cemeteries/TitanicgravesFairviewCemetery/219167)
Read more about the Halifax Connection to the Titanic here: http://www.novascotia.ca/titanic/connection.asp
There you have it! Now get out into the cemeteries and find some BillionGraves Golden Eggs!
Remember to follow all the guidelines and rules to qualify for the challenge each week! A quick refresher on the basic rules:
The clue will be for a specific date (day, month AND year) of a significant moment in national or global history that you will need to find on a headstone between the Wednesday and Sunday (11:59pm GMT) of that week.
If you find a headstone with the special date as either the Birth or Death date (day, month AND year), you've found a BillionGraves Easter Egg!
Take a picture and upload it to BillionGraves through the mobile application
Copy and paste the URL into the comments section of this Blog post.
For a full recap of all the rules check them out HERE!
NOTICE:
1 egg winner per person per week. Multiple submissions will aid in the chance of getting the Golden Egg.

Submissions of headstones will only be used if the full date is included on the inscription of the headstone. Unmarked graves or incomplete graves will not be included unless the actual original burial record (not just typed transcription of a burial index) is added to the record.
Good luck, BillionGravers and Happy Egg Hunting!
Related posts