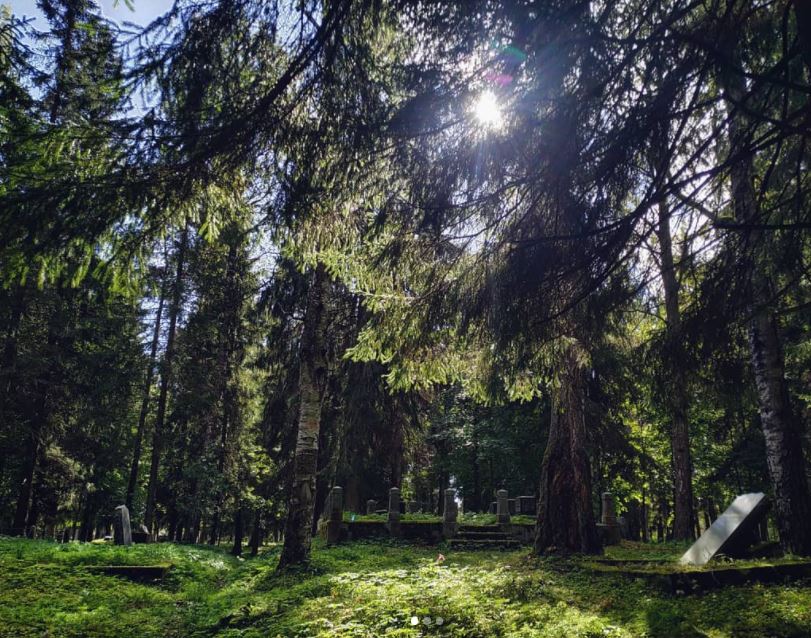 10 of the World's Most Beautiful Cemeteries
Cathy Wallace, 2 years ago
11 min

read
15730
"10 of the World's Most Beautiful Cemeteries" – it's a list that should be easy to compile! But there are SO many beautiful cemeteries around the world it is a challenge to choose just ten. There are cemeteries that overlook the ocean, cemeteries deep in the woods, cemeteries with mossy covered gravestones next to historic chapels, and cemeteries with statues that would rival any art museum.
Whether you visit one of these beautiful cemeteries or the local cemetery in your own community, don't forget to pull out your phone and take some photos with the BillionGraves app. Each time you do, they are automatically tagged with GPS coordinates. This allows families to easily find their ancestor's gravesites and allows future volunteers to see exactly what has been done and what still remains to be photographed.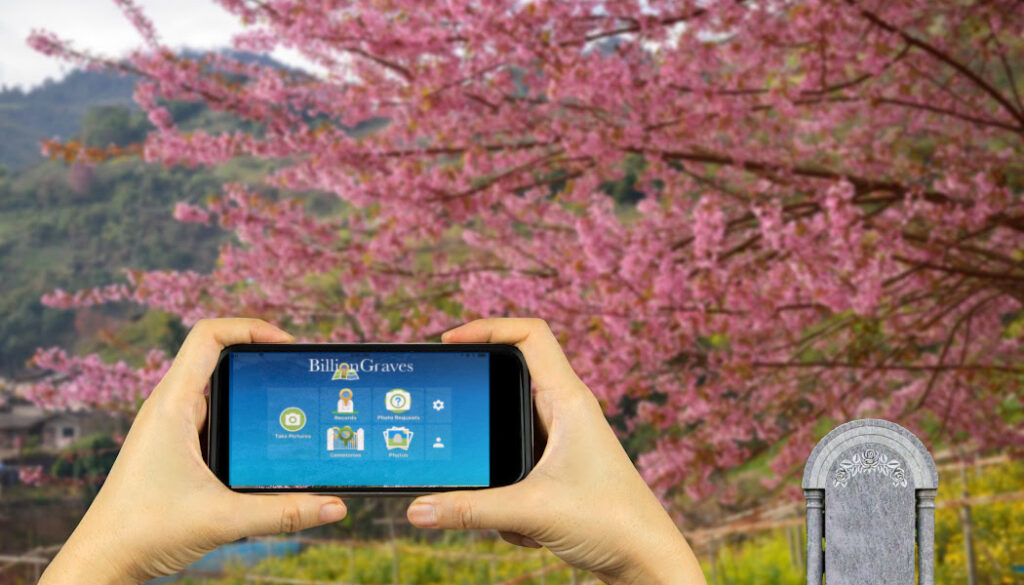 Taking photos row-by-row of every gravestone – at a rate of about 1 every 15 seconds – will allow you to take 250 pictures per hour. That means that in just an hour you will be helping 250 families to find their ancestors! Click HERE to learn more about why using the BillionGraves app is the best way to take photos of gravestones.
And so without further ado, here are 10 of the world's most beautiful cemeteries!
10 of the World's Most Beautiful Cemeteries:
#1 – Heitaniemi Cemetery in Helsinki, Finland
Hietaniemi means "sand cape" and is located on a steep seaside cliff. Visitors hear the crashing of waves on the rocky shore and smell the salty air as they wander among the graves.
The country's most prominent leaders, as well as many war heroes, are buried here.
Hietaniemi Cemetery is a popular tourist attraction. Visitors enjoy hiking among the trees and walking by the lake.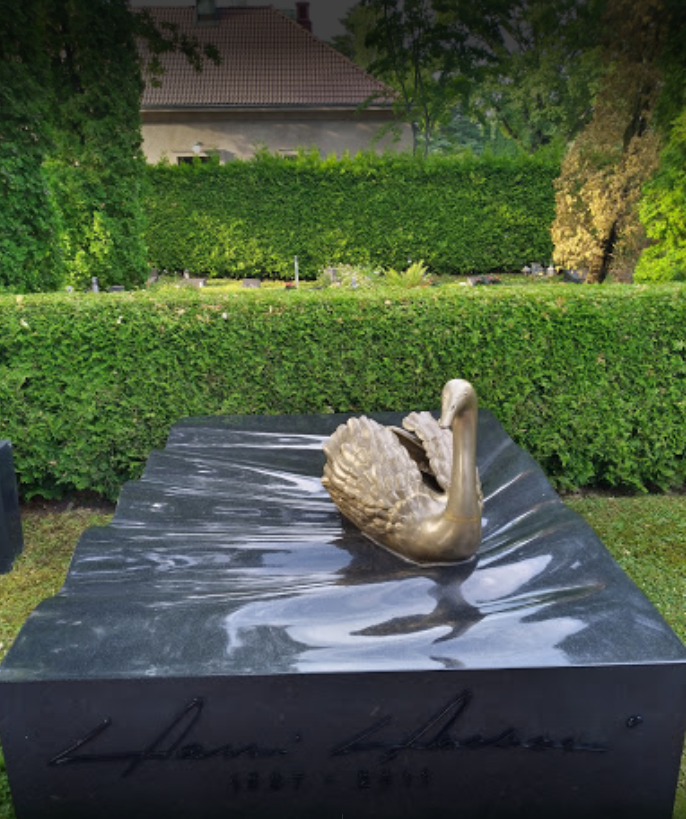 Some of the gravestones at the cemetery show the love the Finns have for nature.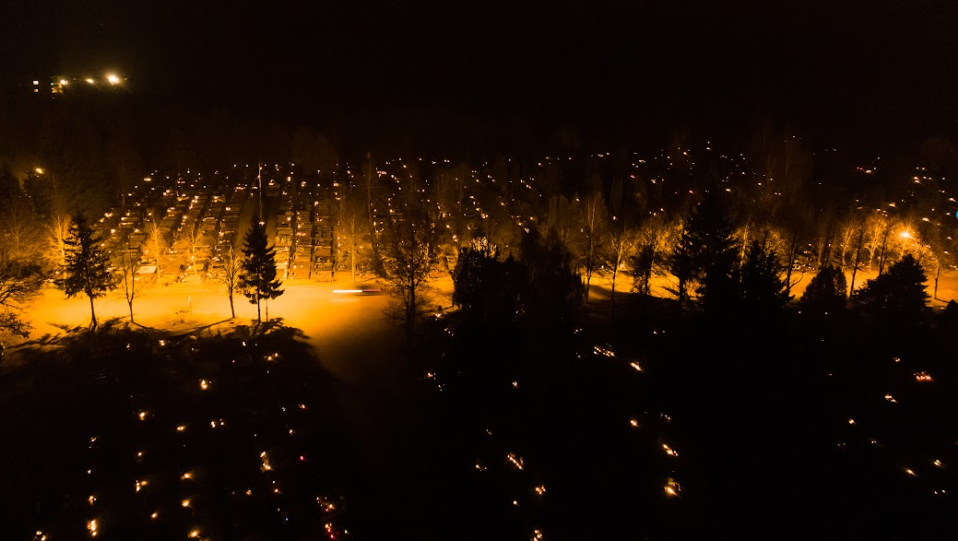 Each year on Christmas eve, the families of Helsinki bring candles to the cemetery to honor their ancestors. They place the candles, as well as flowers, on the graves and often say prayers.
Many people walk the same route through the cemetery to visit their loved one's graves that were followed by generations before them when they visited on Christmas eve.
10 of the World's Most Beautiful Cemeteries:
#2 – Hollywood Cemetery in Richmond, Virginia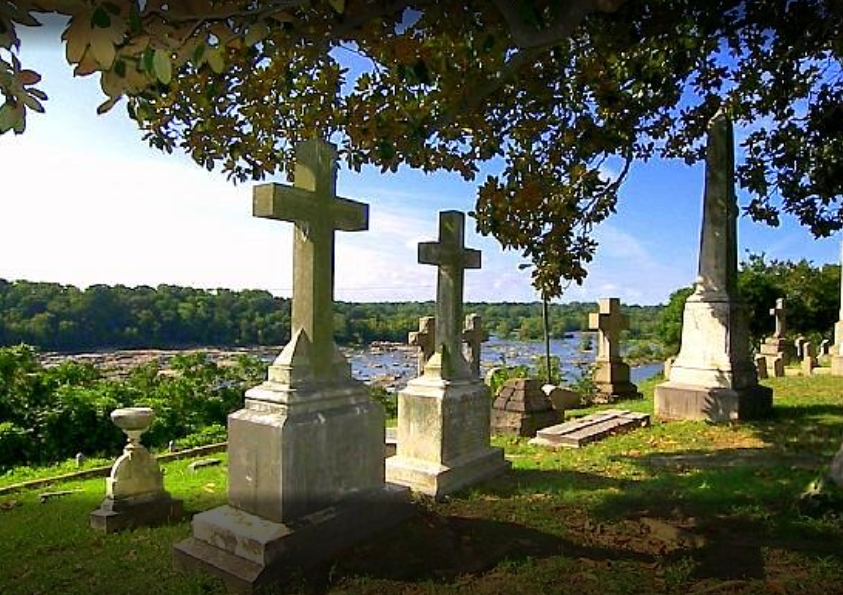 Established in 1847, Hollywood Cemetery is located on the banks of the James River. The cemetery is laid out on 135 acres of valleys, hills, and forests.
Its layout follows the features of nature in a rural garden style unlike the typical grid-like layout of many city cemeteries. Its natural beauty has earned the cemetery recognition as an accredited arboretum.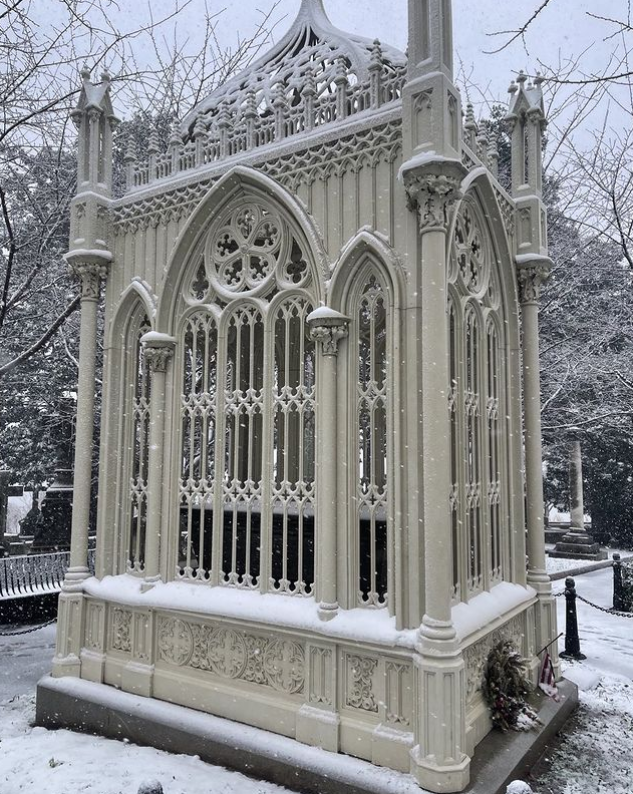 Hollywood Cemetery is best known as the final resting place for US Presidents James Monroe and John Tyler. This is the gravesite of James Monroe.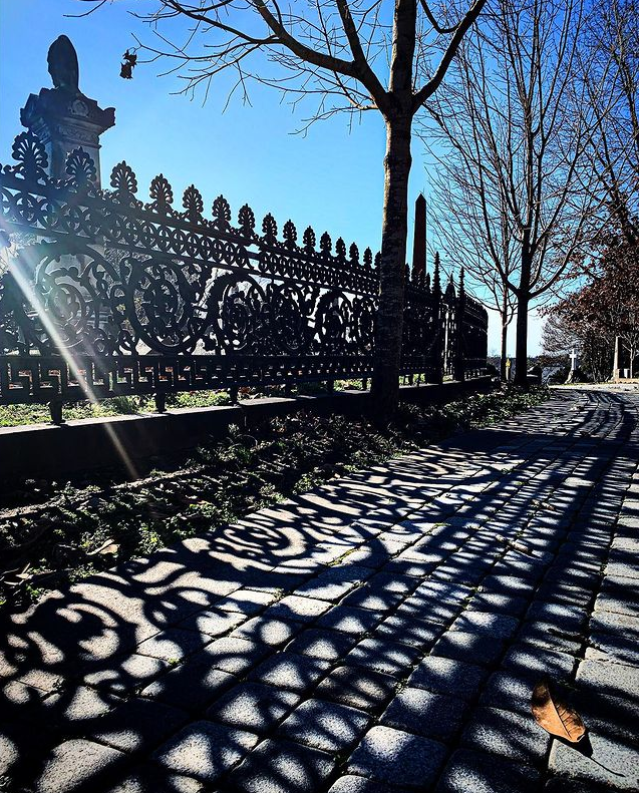 The cemetery has more than 2,000 trees, many of which pre-date the cemetery itself. The architectural features are another reason that visitors come to Hollywood Cemetery to walk and take photos.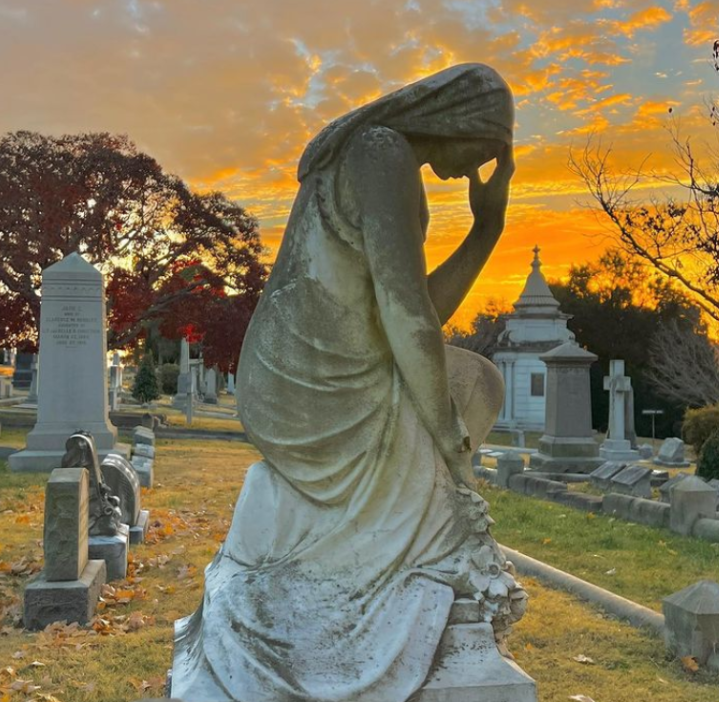 What do you think of this lifelike statue of a grieving woman in the sunset at Hollywood Cemetery? Unspeakably beautiful, right!?
10 of the World's Most Beautiful Cemeteries:
#3 – Sennefriedhof Cemetery in Bielefeld, Germany
Sennefriedhof is a forest cemetery. It is the fourth largest resting place in Germany, spanning nearly 100 hectares (almost 250 acres).
In 2015, Sennefriedhof was voted the most beautiful cemetery in the country.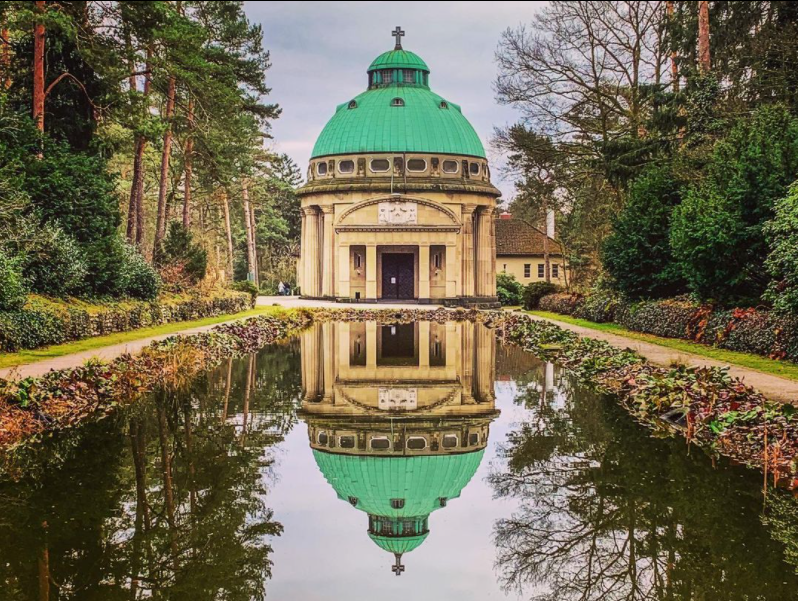 This is the Old Chapel at the Sennefriedhof Cemetery in Bielefeld. It was constructed in 1913 to compliment the already beautiful grounds.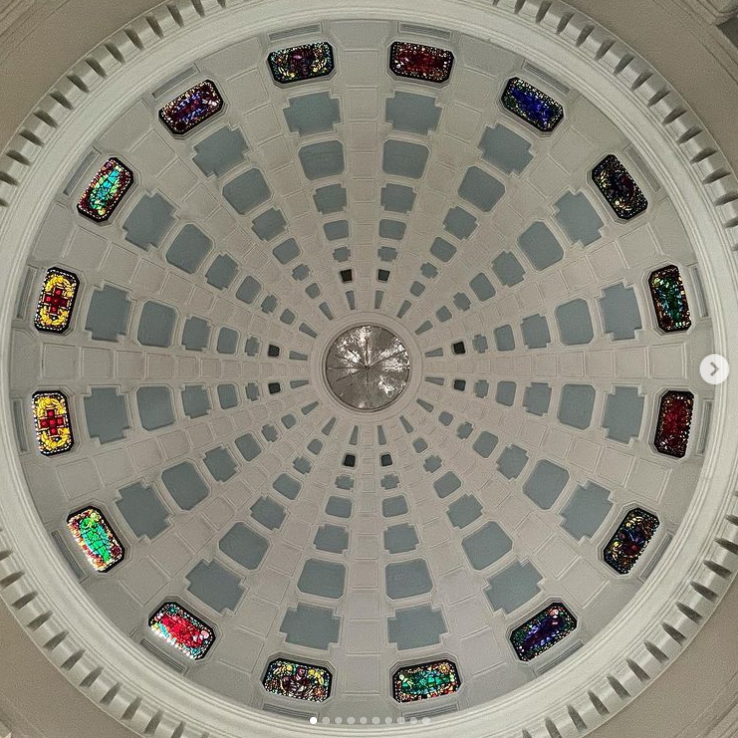 The ceiling of the chapel is as beautiful as the exterior!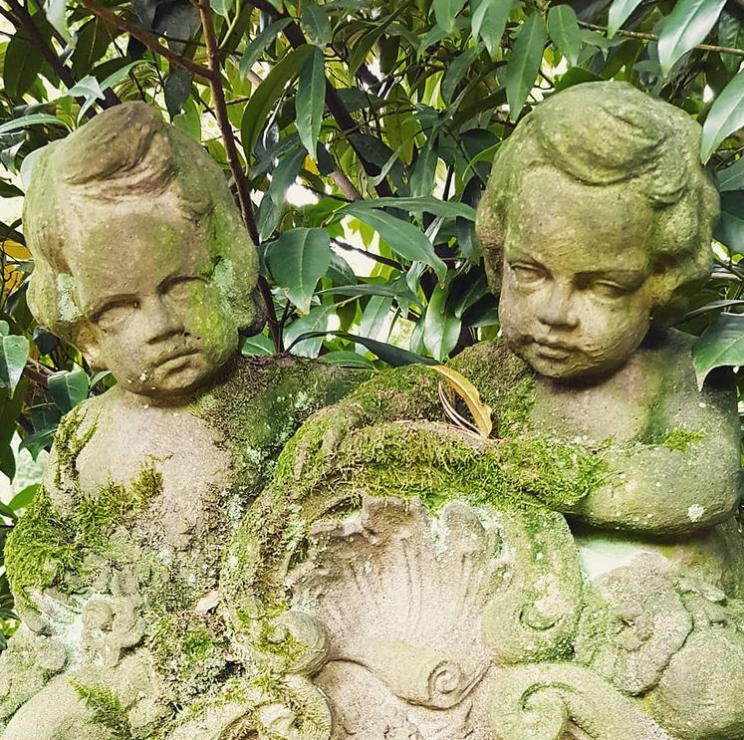 And these little angels await your visit in the cemetery gardens at Sennefriedhof.
10 of the World's Most Beautiful Cemeteries:
#4 – San Michele Cemetery Island in Venice, Italy
In the early 1800s, Napolean told Venetians to stop burning their dead all over town. It was causing disease. Venice had regular floods when the sea rose and meeting a floating body when wading down the street was not only unsanitary it was downright scary.
Rather, he announced that a cemetery was being established offshore on a floating island called San Michele.
Even today, undertakers ship bodies to the island via elaborately decorated funeral gondolas or simple aquatic hearses.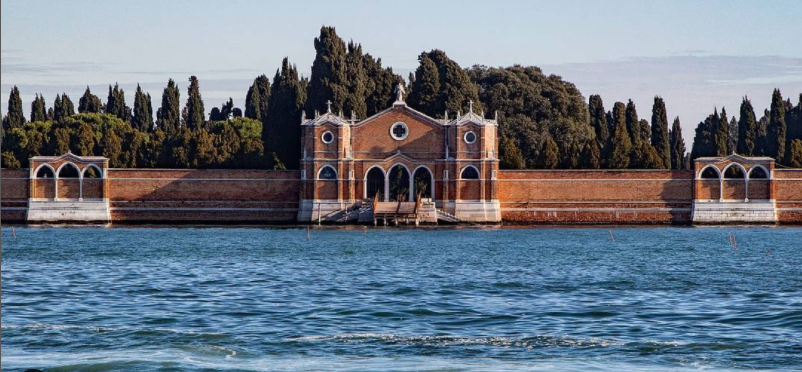 The entire island is surrounded by a red brick wall with Roman arches.
San Michele Cemetery edged out a monastery that was situated on the island. It is still standing but is no longer in use.
Today, San Michele Cemetery is so crowded that the gravesites are only available on a short-term lease. After twelve years, the bones are disinterred. If family members pay for a new lease, the bones are reinterred in a small metal box. But if family members can't (or won't) pay up then the bones are tossed into a nearby boneyard.
According to local legends, on November 1st – All Saints Day – the dead leave their graves on San Michele Island and travel through the streets of Venice en route to their homes. When they arrive, they sit down at the heart of the home, on a chair next to the kitchen stove.
For this reason, superstitious Venetians believe it is bad luck to look out of the window on that day.
The next day, November 2nd is All Souls' Day, the day to remember dead loved ones, when everybody and their brother will be taking chrysanthemums to the cemetery – by boat, of course.
10 of the World's Most Beautiful Cemeteries:
#5 – Kerepesi Cemetery in Budapest, Hungary
In the heart of busy Budapest, there is a peaceful city park filled with tree-lined avenues, chirping birds, and people jogging or walking their dogs. At least, it seems like a city park – or maybe even a botanical garden – but if you continue walking you will begin to see gravestones, huge mausoleums, and detailed sculptures.
This is Kerepesi Cemetery – one of the oldest cemeteries in Hungary.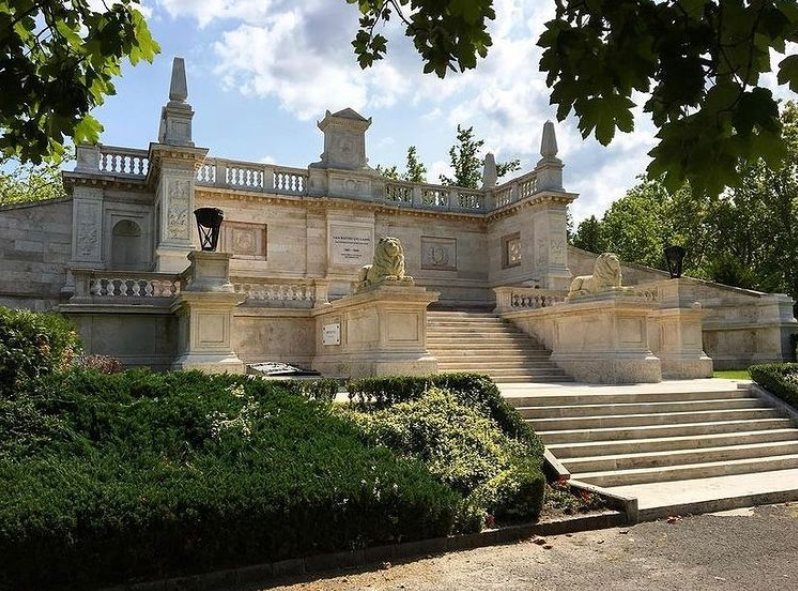 Kerepesi Cemetery is the final resting places of some of Hugary's most wealthy and prominent men and women.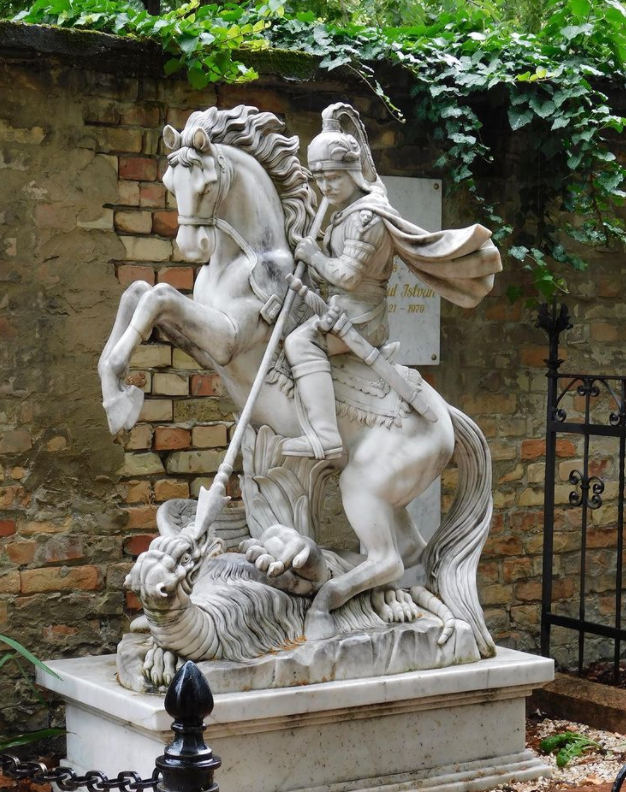 This statue at Kerepesi Cemetery is based on the legend of Saint George and the Dragon. The story goes that the dragon demanded tribute from some villagers. But when the villagers ran out of livestock and trinkets for the dragon, they started offering a human sacrifice once a year.
The villagers were reconciled to this arrangement until a beloved princess was chosen as the offering. Saint George then rode in on his horse, superhero-style, and rescued the princess.
Statues of Saint George and the Dragon have been found in cemeteries throughout the world since the 10th century. It is believed that the legend is founded on earlier stories of St. Michael slaying Satan with Saint George being the Archangel Michael's earthly counterpart.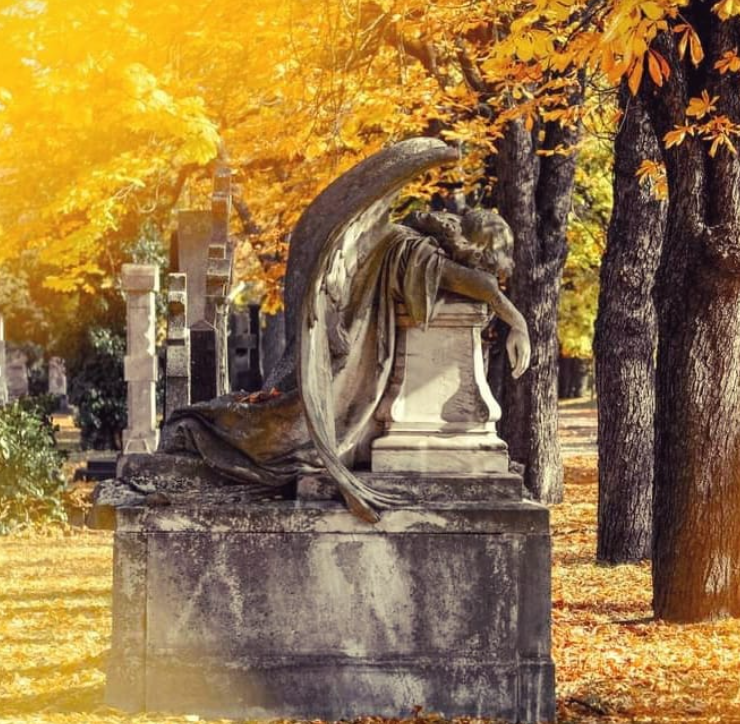 Kerepesi Cemetery is divided into sections for some unique groups of people, including:
Hungarians who fought with the Communists against their countrymen

Artists

Those who were denied a church funeral because they committed suicide or had been excommunicated

Jewish Hungarians (sidenote: part of the film

The Boy in the Striped Pyjamas

was filmed here)

Communists

Revolutionaries

Soviet soldiers who died while fighting in Hungary

Writers and poets
10 of the World's Most Beautiful Cemeteries:
#6 – First Cemetery of Athens in Athens, Greece
The First Cemetery of Athens was established in 1837 and quickly became a prominent burial location for Greek and foreigners alike.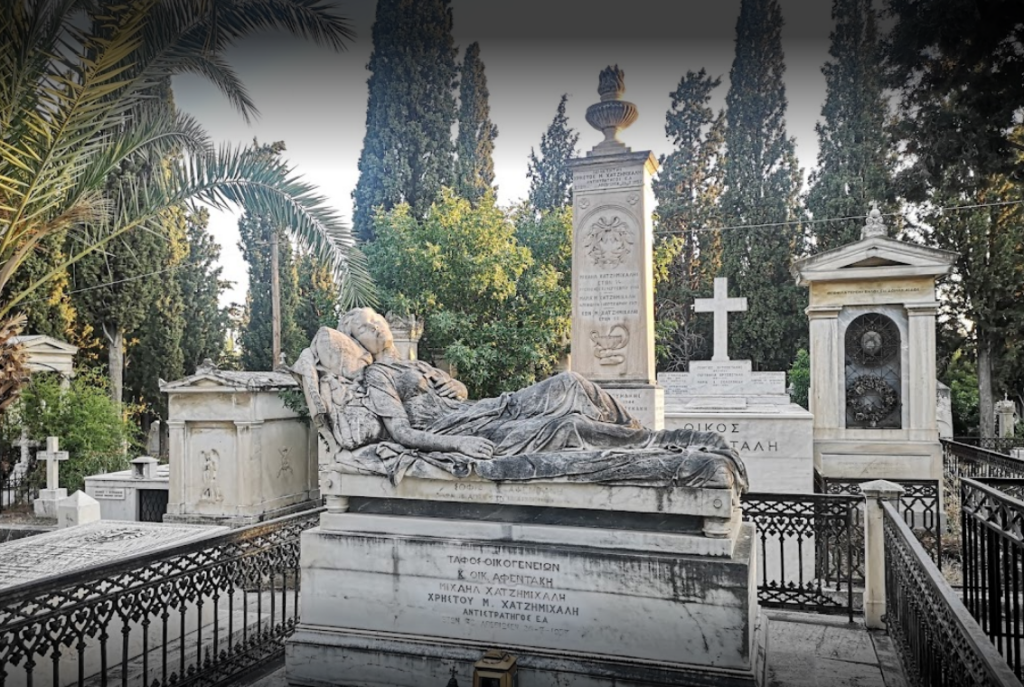 The cemetery is filled with gorgeous white sculptures. One of the most noteworthy is I Koimomeni (The Sleeping Girl), a sculpture of a deceased young woman created by Yannoulis Chalepas.
Ironically, Chalepas is also buried in this cemetery.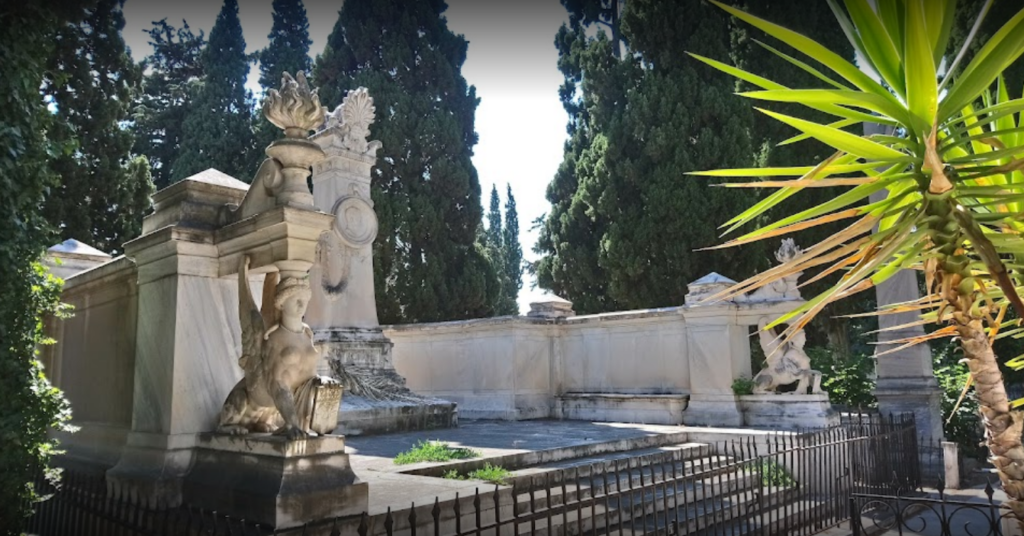 Motifs from ancient Greece, such as the sphinx, a mythical creature with the head of a human and the body of a lion with the wings of a falcon, can be found throughout the First Cemetery of Athens.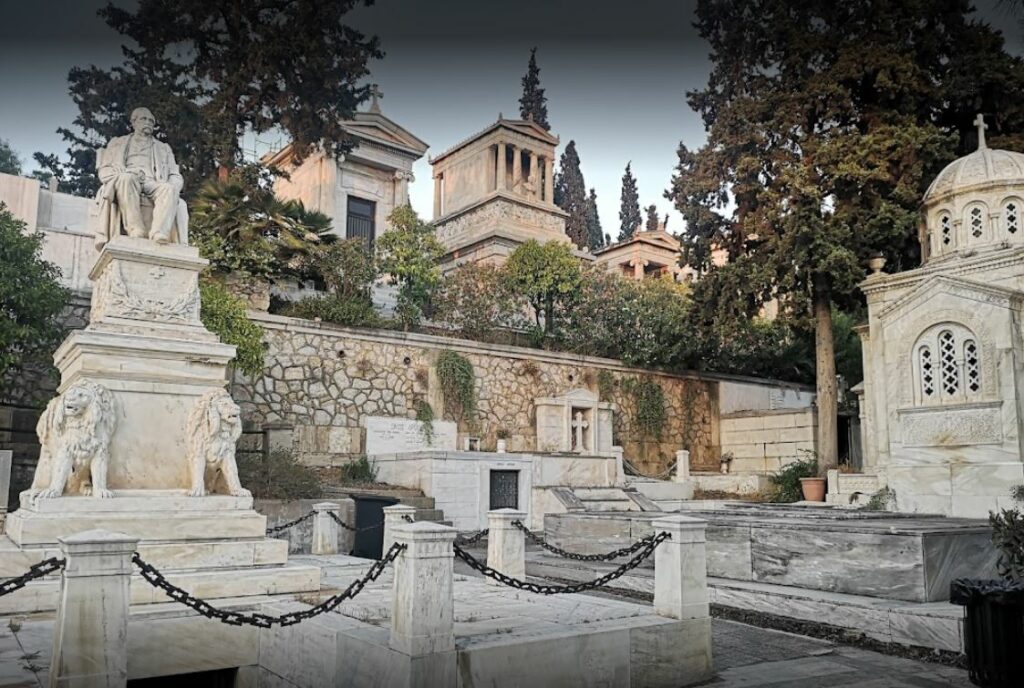 Ancient Greek influence can also be seen in the columns, reliefs, and small neoclassical temples.
10 of the World's Most Beautiful Cemeteries:
#7 – Cemetery of Tulcán in Carchi, Equador
The Cemetery of Tulcán is a topiary wonderland! The 3-acre graveyard features more than 100 creations.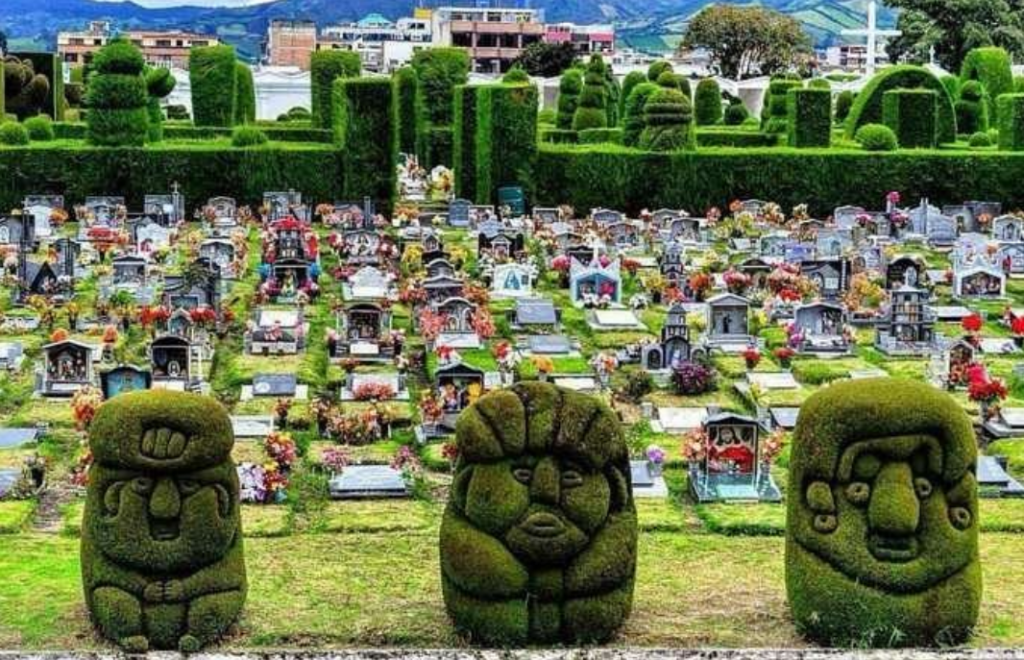 The cemetery's natural sculptures feature animals, angels, archways, and Incan figures squatting in a row.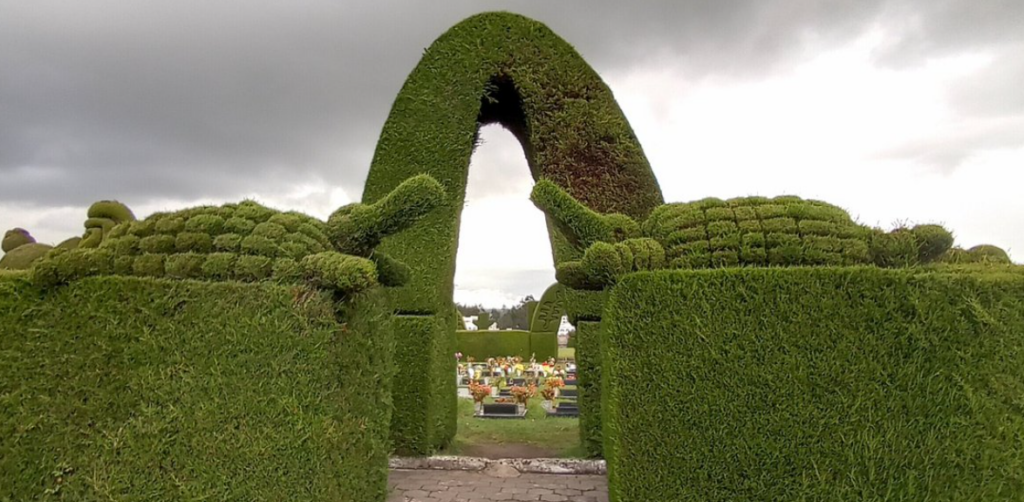 How did it all begin? The Cemetery of Tulcán was just an ordinary cemetery until 1936 when gardener and cemetery caretaker Josè Maria Azael Franco, began sculpting the rows of bushes under his care into a variety of shapes and designs.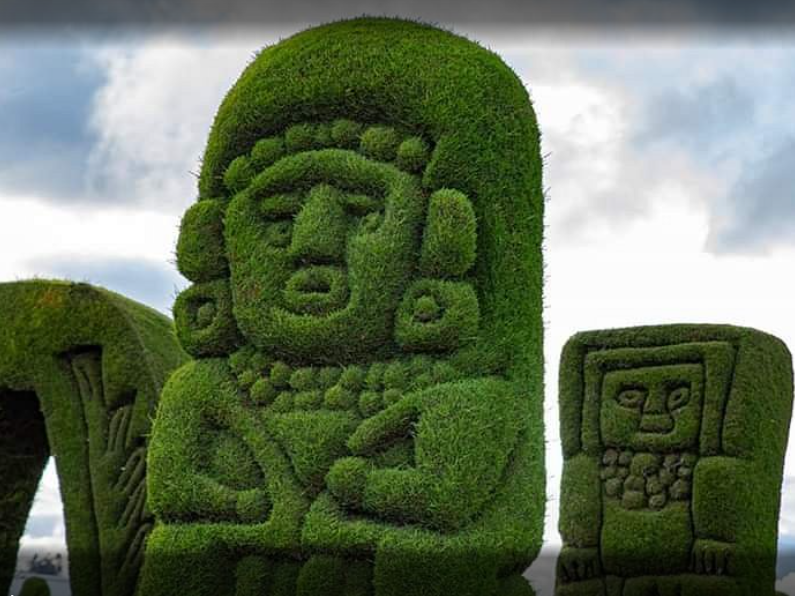 Franco died in 1985 and was fittingly buried at the cemetery, in the shadow of his life's work. Today, the topiary creations are cared for by Franco's five sons and other cemetery staff.
As Franco himself put it, the cemetery is a place "so beautiful it invites one to die."
10 of the World's Most Beautiful Cemeteries:
#8 – La Recoleta Cemetery in Buenos Aires, Argentina
La Recoleta Cemetery is the final resting place of the wealthy and socially prominent people of Argentina.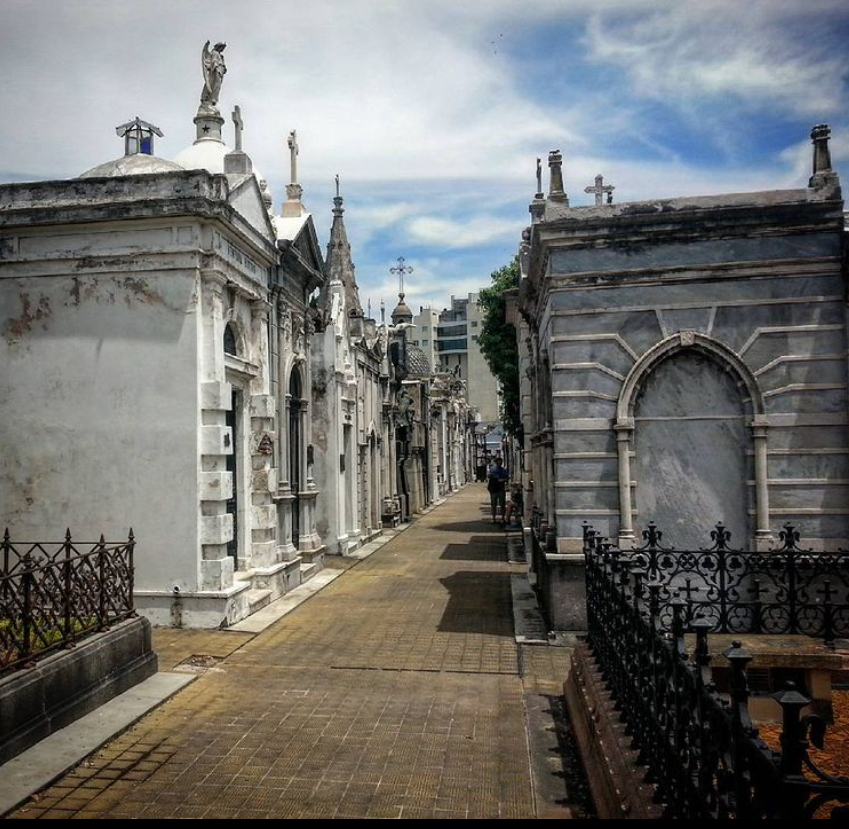 Many visitors come to see the gravesite of Eva Perón (Evita) actress, politician, activist, and philanthropist who served as the First Lady of Argentina from 1946 until her death in 1952.
You may recognize her story from the song, Don't Cry for Me, Argentina.
Upon her death at age 33, Eva Perón was given the title of "Spiritual Leader of the Nation" by the Argentine Congress.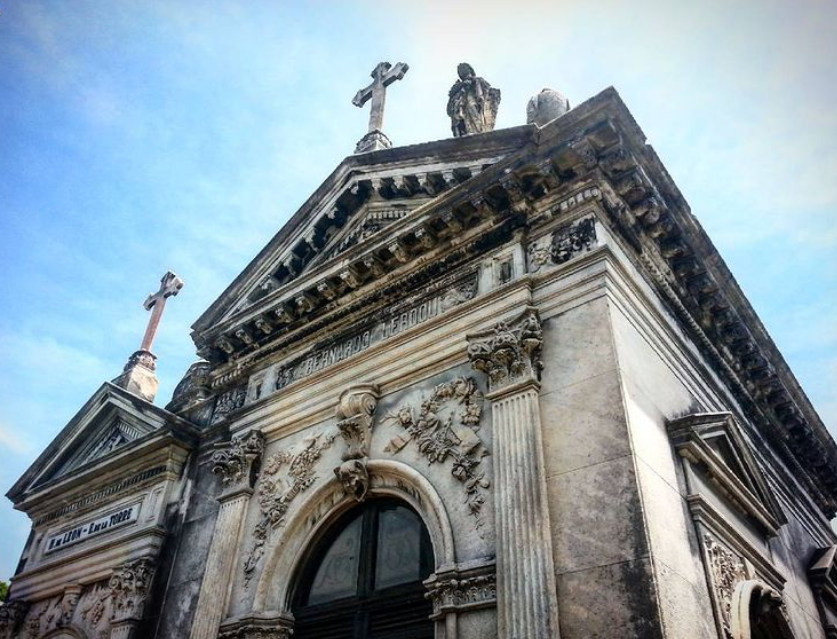 The cemetery is filled with life-like marble sculptures and elaborate mausoleums.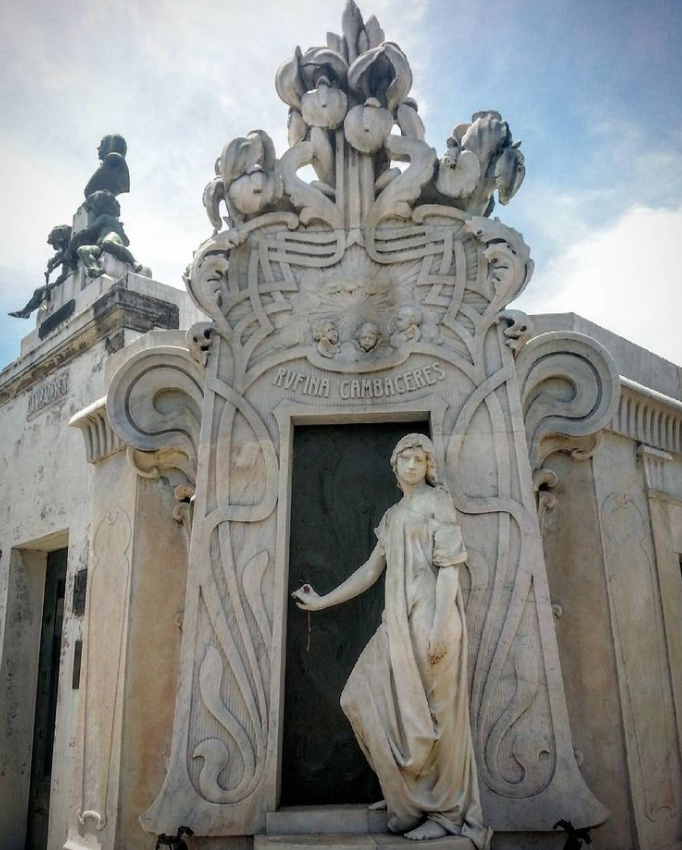 This one is for Rufina Cambaceres who had the misfortune of accidentally being buried alive.
At age 19, she collapsed to the floor while at the theatre with her boyfriend. Doctors later said that she had suffered an attack of "catalepsy". But to all around her at the time, she appeared to be dead. In fact, three doctors pronounced her dead.
So she was placed in a coffin and sealed in the family mausoleum. Days later a cemetery caretaker realized her coffin the lid was broken in places. Fearing grave robbery, he opened it to find something even worse—scratch marks covering the inside of the coffin. Rufina was dead and her hands were bruised from trying to break out of the coffin.
10 of the World's Most Beautiful Cemeteries:
#9 – Cemetery of the Old Château in Cote d'Azur, France
The Old Château Cemetery is a scenic burial ground on a terraced hilltop that was once occupied by a medieval castle. The castle ruins are still visible.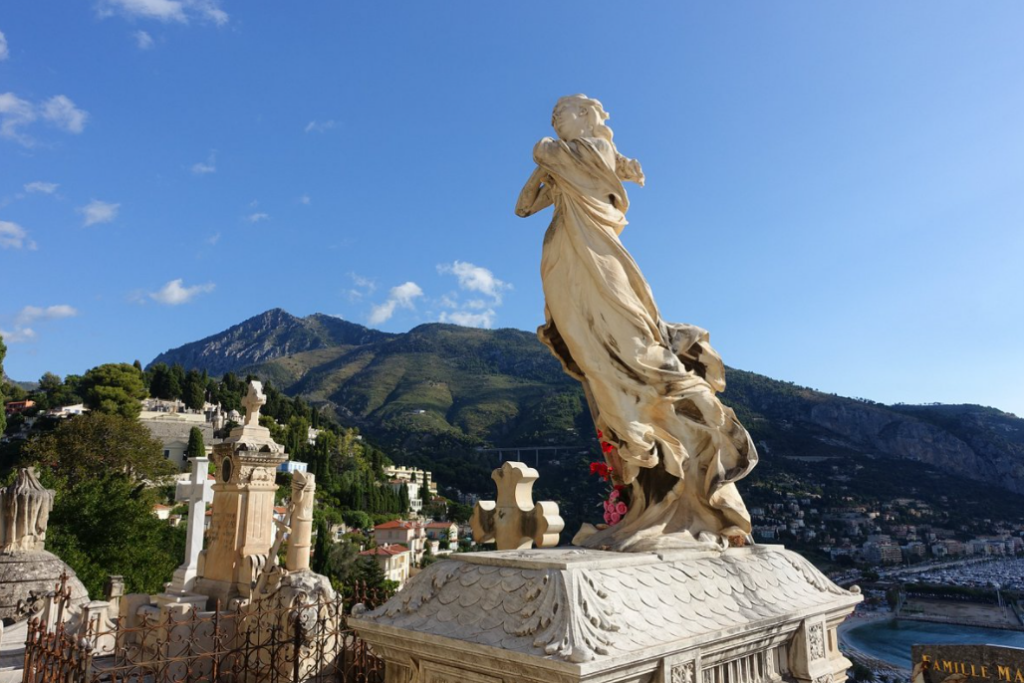 The cemetery was built in response to Napoleon's mandate that burials would no longer be allowed inside of churches for sanitation reasons.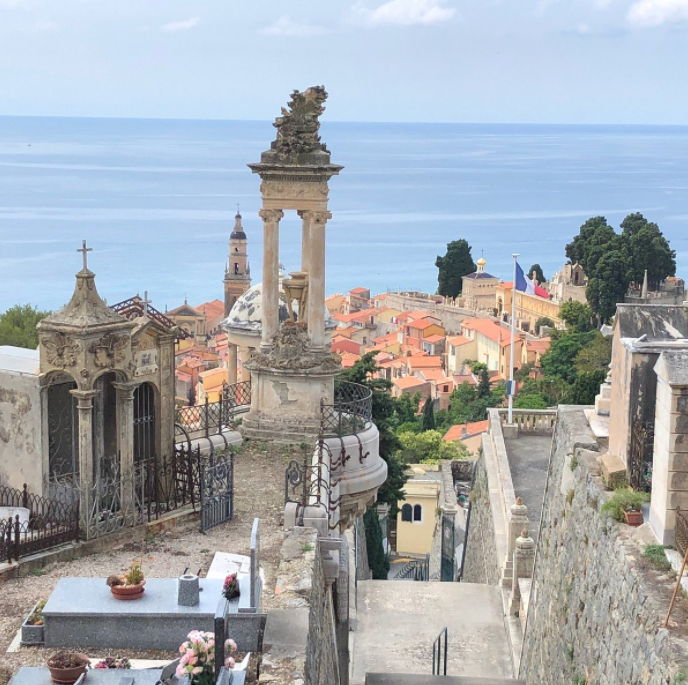 The climb to the cemetery is breathtaking – literally! But so is the view!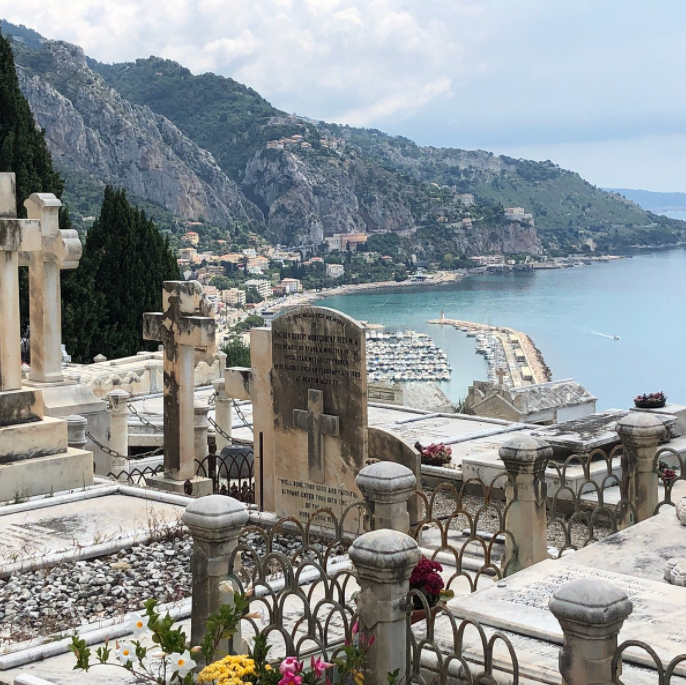 The Cemetery of the Old Château offers magnificent views of the Mediterranean Sea extending all the way to the Italian Riviera.
10 of the World's Most Beautiful Cemeteries:
#10 – Highgate Cemetery in London, England
There are approximately 170,000 people buried at Highgate Cemetery. It is one of the Magnificent Seven Cemeteries of London that were built to relieve the overload of burials in the inner-city cemeteries in the 1800s.
Read more about the Magnificent Seven in a BillionGraves blog post by clicking HERE.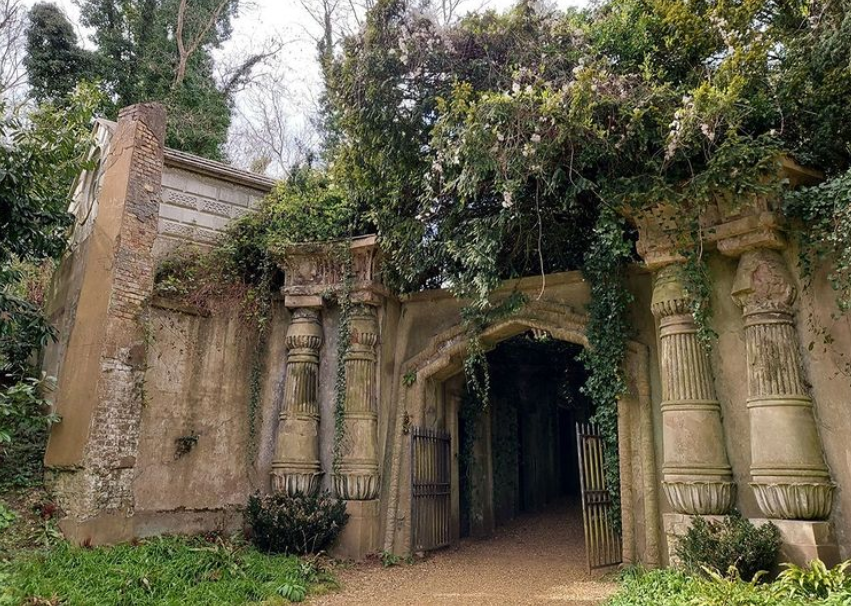 The entrance to the Egyptian Avenue at Highgate Cemetery looks like the set of an Indiana Jones movie.
Just beyond the entrance, there are 16 family vaults. Behind the door of each vault are shelves for 12 coffins.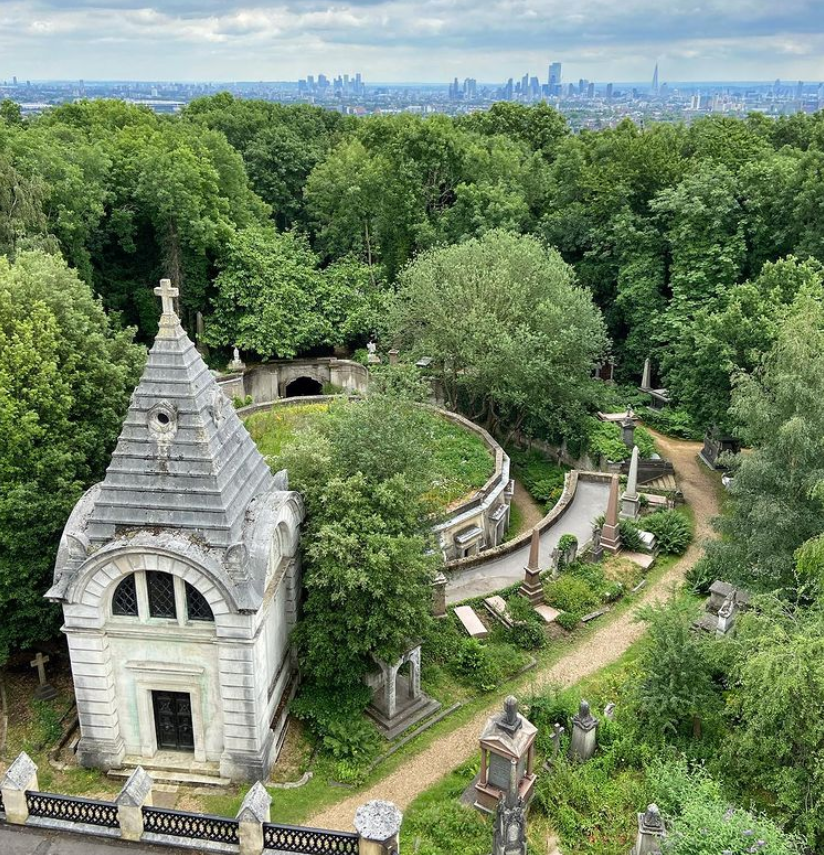 The grounds feature gothic architecture, statues that make you do a double-take to see if they are alive, and winding paths cut into hillsides.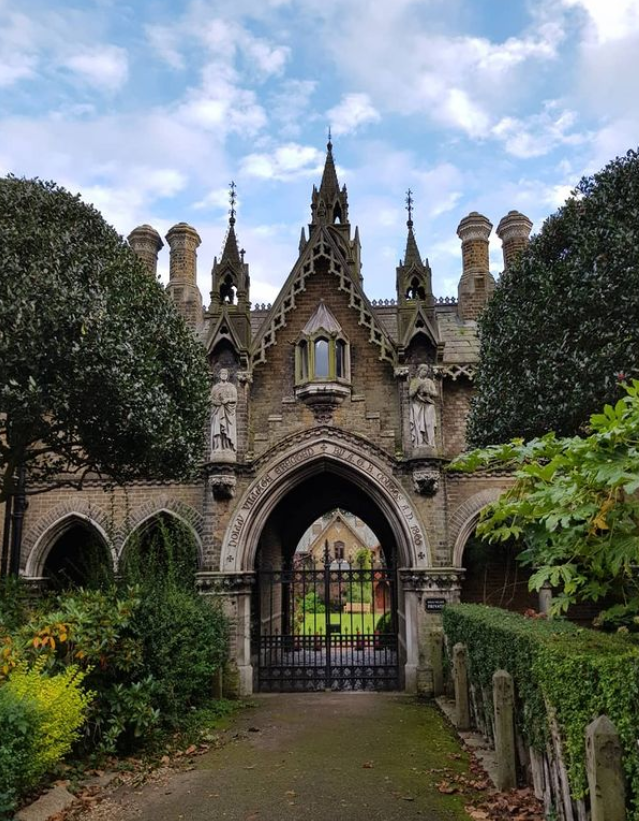 Highgate Cemetery is a haven for birds and small animals such as foxes. It is also a nature reserve that is on England's Register of Historic Parks and Gardens. Trees and plants grow like crazy here thanks to the combination of birds and animals bearing seeds and London's ample rain.
---
And there you have it: 10 of the world's most beautiful cemeteries! Many people tell me in quiet – almost embarrassed – hushed tones, "I actually really love going to cemeteries. They are so peaceful, pretty, and interesting." We couldn't agree more!
Volunteer to Take Photos of Gravestones
Would you like to get started taking photos of gravestones to help others find their ancestors and grow their family tree? Just click HERE. It's easy and it's fun!
You are welcome to do this at your own convenience, no permission from us is needed.
If you still have questions after you have clicked on the link to get started, you can email us at Volunteer@BillionGraves.com. We'll be happy to help you learn to use the BillionGraves app, find a cemetery that still needs to have photos taken, or plan a group project.
Thank you to those of you who already take gravestone photos with the BillionGraves app on a regular basis! You are AWESOME!
---
New Online Genealogy Course from MyHeritage!
Are you interested in looking for your ancestors but don't know quite where to begin? We have a tip for you! One of BillionGraves' partners, MyHeritage has just published a new online genealogy course! It may be just the thing you need to get started growing your family tree!
Click HERE to learn more.
---
If you enjoyed this blog post, you would probably also enjoy the BillionGraves blog post titled, 10 Cemeteries to See Before You Die. Click HERE to read more.
---
Happy Cemetery Hopping!
Cathy Wallace and the BillionGraves Team
Related posts