4 Things You Didn't Know About Memorial Day
BillionGraves, 11 years ago
3 min

read
6552
1. Memorial Day was originally called "Decoration Day."

That's right, Memorial Day was first proclaimed on May 5, 1868 by General John A. Logan, National commander of the Grand Army of the Republic. He called it "Decoration Day" when things like flowers should be put on the graves of both Union and Confederate soldiers. He declared it was to be celebrated on May 30 of each year.1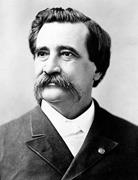 2. All Americans are asked to pause for a National Moment of Remembrance at 3pm on Memorial Day.
On May 2, 2000, Congress passed a resolution that asks Americans to pause "for one minute at 3:00 p.m. (local time) on Memorial Day, to remember and reflect on the sacrifices made by so many to provide freedom for all."2 This was passed in an effort to remind Americans why we celebrate Memorial Day.

3. It is uncertain exactly where and when Memorial Day began.
As mentioned previously, John A. Logan was the first to declare a National "Decoration Day" or Memorial Day, but people began this tradition even before then. More than 5 cities have claimed to be the original beginnings of Memorial day including:
Columbus, Georgia,
Columbus, Miss.,
Boalsburg, Pennsylvania,
Carbondale, Illinois,
and Charleston, South Carolina.3
It was in Charleston, South Carolina that on May 1, 1865 thousands of residents gathered to honor those men that had died at Planters' Race Course—which had been converted into a Confederate prison and burial ground for more than 250 Union soldiers.4 This is one of the first Memorial Day Celebrations that we know of.
Despite the dissidence of where exactly it began, President Lyndon B. Johnson declared the original birthplace of Memorial Day to be Waterloo, NY in May 1966. And it was there that they held the "centennial observance of Memorial Day."5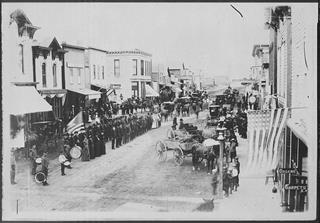 4. It is tradition to wear a red poppy on Memorial Day.
Moina Michael, a U.S. professor and humanitarian was inspired by
John McCrae's 1915 wartime poem
:
               In Flanders fields the poppies blow
               Between the Crosses, row on row…

She was so touched by the poem that she used $10 given to her during a YMCA Overseas War Secretaries' conference to purchase 25 silk poppies for herself and some other delegates to wear.6

People caught on to the tradition and soon people were selling poppies to benefit war orphans in France and Belgium, or veterans of past wars. She also wrote her own poem in response to John McCrae's:
               We cherish too, the Poppy red
               That grows on fields where valor led,
               It seems to signal to the skies
               That blood of heroes never dies.7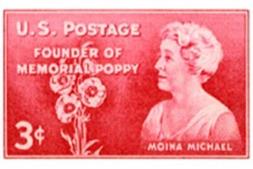 Today, these traditions and historical facts seems to have faded so much that we tend to see Memorial Day as just another 3-day weekend that marks the beginning of summer. But by knowing the history of Memorial day, we CAN remember why we celebrate it in the first place: to honor those who have lost their lives in service to their country and our own family members who made it possible for us to be here today.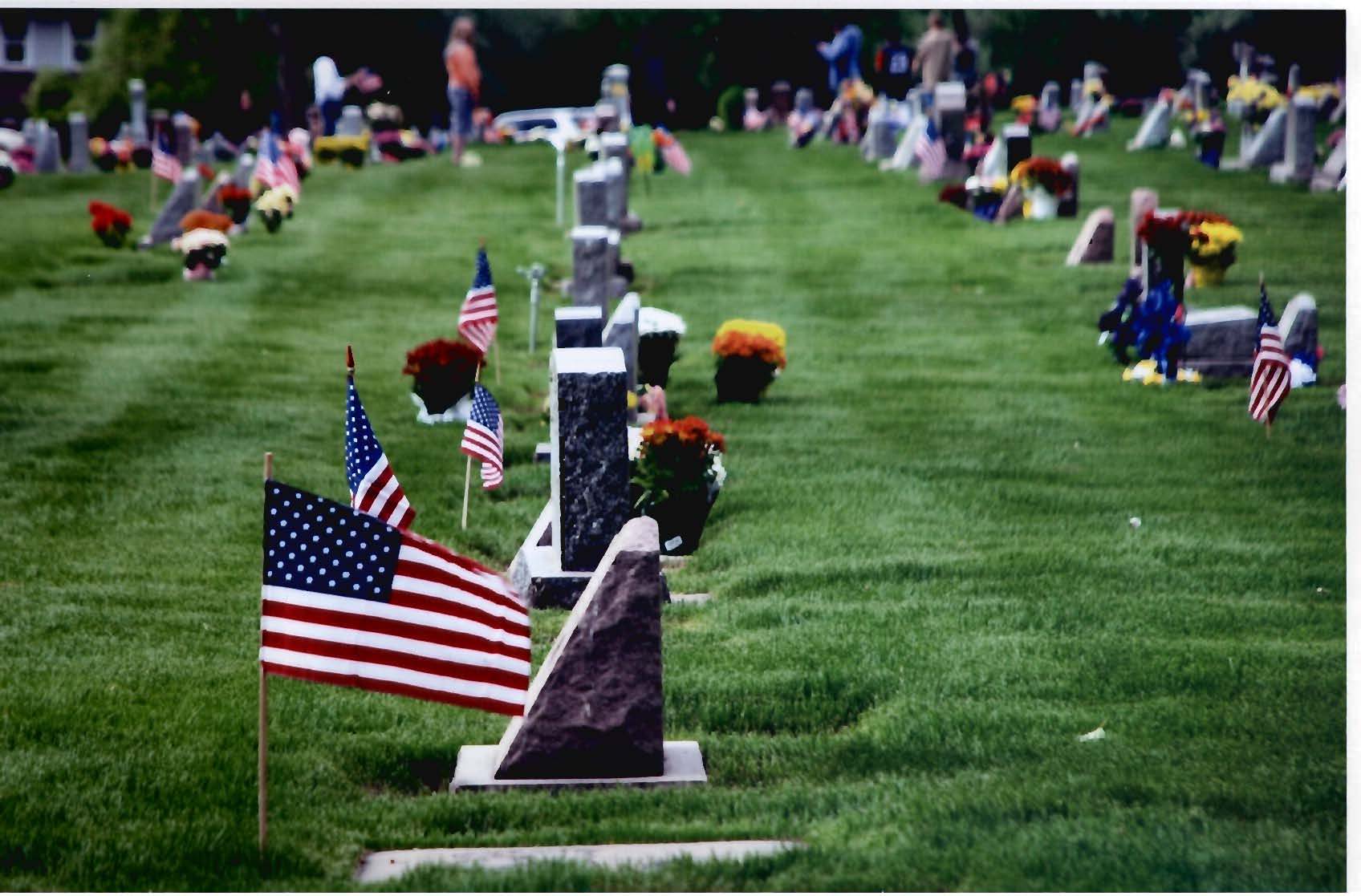 —————
1 "Memorial Day History." USMemorialDay.org. <http://www.usmemorialday.org/backgrnd.html>.
2 "Speeches." USMemorialDay.org. <http://www.usmemorialday.org/Speeches/President/may0200.txt>.
3 Robertson, Campbell. "Birthplace of Memorial Day? That Depends Where You're From." New York Times. 26 May 2012. <http://www.nytimes.com/2012/05/27/us/many-claim-to-be-memorial-day-birthplace.html?pagewanted=all&_r=0>.
4 Fitzpatrick, Laura. "A Brief History of Memorial Day."TIME Magazine. 24 May 2009. <http://www.time.com/time/nation/article/0,8599,1900454,00.html>.
5 Johnson, Lyndon B.. "242 – Proclamation 3727 – Prayer for Peace, Memorial Day, 1966."Presidency.ucsb.edu. The American Presidency Project, 26 May 1966. <http://www.presidency.ucsb.edu/ws/index.php?pid=27618#axzz1vzN2Ip9F>.
6 "Where did the idea to sell poppies come from?"news.bbc.co.uk. BBC News, 10 Nov 2006. Web. 24 May 2013. <http://news.bbc.co.uk/2/hi/uk_news/magazine/6133312.stm>.
7 "Memorial Day History." USMemorialDay.org. <http://www.usmemorialday.org/backgrnd.html>.
Related posts