Million More in May RESULTS
BillionGraves, 11 years ago
1 min

read
6177

THANK YOU for all your efforts during Million More in May! We sure hope you had as much fun taking pictures as we did watching the records pour in by the thousands!
Here are the stats from Million More in May:
376,556 total images uploaded
316,108 total records transcribed
773 cemeteries added and
2,856 new users.
While we didn't get a million uploads in May alone, we DID break our record for the largest number of uploads in a single month! Plus, during the month of May we also hit the 4,000,000 records mark! Thanks to all your hard work and contributions, BillionGraves is growing by the minute with more than 4 million records. What an amazing milestone!
The following people are the winners of our Million More in May prize: BillionGraves T-shirts!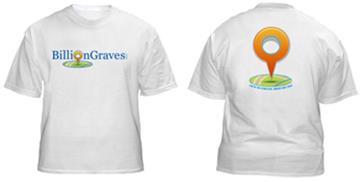 Ktwinston (25,197) + SUBWAY gift card!
Carolyn (24,477) + SUBWAY gift card!
OurFamilyBefore (20,336) + SUBWAY gift card!
jaitken (12,157)
Whitejaegar (11,225)
Paulwuzhere (9,070)
BeNotFotgotten (6,737)
Kiwikel (6,553)
Marty95A (6,499)
Jim Pack (6,399)
zaneermine (6,280)
Charlene (6,203)
Magnumopus (5,415)
BobTurner (4,836)
englishguyinwi (4,741)
Relevo (4,675)
Dabriase (4,561)
BrittayaChuckie (4,480)
pmoreno65 (4,038)
Bonedigger (3,988)
edeainfj (3,667)
Sthooper (3,627)
Campbell2u (3,625)
Kathy (3,537)
Poffenbergerds (3,513)
TamKar (3,355)
psych.cats (3,105)
Kjetil (2,979)
Tombstoneguy59 (2,919)
jorobi (2,754)
If you are one of our 30 winners, watch your email for details on how to claim your prize or email lisa@billiongraves.com for more details.
Thank you for making Million More in May a wonderfully successful month!
Related posts