BillionGraves Announces New Partnership With Tributes.com
BillionGraves, 10 years ago
2 min

read
5316
BillionGraves is thrilled to announce our new partnership with Tributes.com!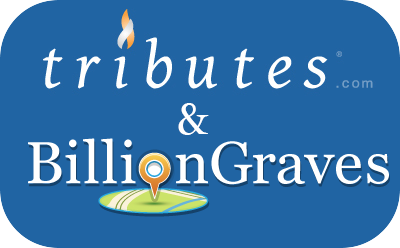 Tributes.com is the leading online source for local and national obituary news as well as a resource for families to pay tribute and find support in the loss of their loved ones.
We are pleased to announce that our records will be made available on the Tributes.com website in an effort to make our valuable headstone information with GPS locations more readily available to those friends and relatives who are looking for ways to remember their ancestors. About the partnership, Hudson Gunn—President of BillionGraves—said:
"We are excited to have partnered with Tributes.com to feature our rich headstone data and working with their users to document and preserve loved one's records around the world. Working with Tributes.com will allow us to continue our mission to preserve and share this information with the world."
Elaine Haney, CEO and President of Tributes, Inc., said
"BillionGraves and their large volunteer network are creating a unique database of headstone information and content that will be very valuable to our users, helping them to visualize, locate, and where necessary, to newly document, both historic and current burial plots of family and friends."
We are very pleased to have partnered with such a great company and look forward to getting our records out to those people who will appreciate them the most. Partnerships like this ensure that BillionGraves will be able to move forward and continue to make these records available free of charge!
For more information, read the official press release.
**Disclaimer**
BillionGraves is and will always continue to be a free resource to you and the world. BillionGraves is still fully owned by Otter Creek Holdings, LLC. This partnership in no way denotes any kind of company acquisition by Tributes or any of its affiliates.
Related posts