Happy Easter from BillionGraves!
BillionGraves, 10 years ago
5 min

read
4484
HAPPY EASTER FROM BILLIONGRAVES!
April is an amazing month. Mother Nature is making the transition between seasons, the flowers are blooming and the warmth of summer seems like it's just around the corner. It's a time of year when more and more people start to venture outside, shaking off the snowflakes of winter to soak up the warm rays of spring. For many, it's also the month that Easter is celebrated.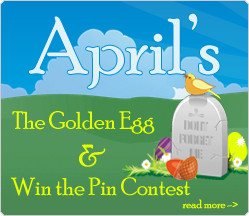 To celebrate this, we're launching an April promotion that will have you outside enjoying the outdoors AND earning great prizes from BillionGraves. We're happy to announce the BillionGraves 2014 Global Easter Egg Hunt!
Here are the details:
Each Wednesday in April (the 2nd, 9th, 16th and 23rd) we'll supply a clue on our Blog, Facebook Page Found here, and Instagram page Found here.
The clue will be for a specific date (month, day AND year) of a significant moment in national or global history that you will need to find on a headstone between the Wednesday and Sunday (11:59pm) of that week.
Example: ****What day was the declaration of independence signed?****
If you find a headstone with the special date (month, day AND year), 

you've found a BillionGraves Easter Egg

!
Take a picture and upload it to BillionGraves through the mobile application
Copy and paste the URL into the comments section of the Blog post for that week.
Qualified submissions MUST BE NEW UPLOADS.  No duplicates! 
All Easter egg finders will receive a BillionGraves pin for their participation. However, three special Easter egg finders will be randomly selected for the Golden Egg Grand Prize (worth $40 in value), the Silver Egg (worth $20) and the Bronze Egg (worth $10). Details on the Golden Egg Grand Prize for that week will be released on each Wednesday on our Blog, Facebook page and Instagram account. Be sure to follow us! HERE
Winners will be determined on the following Monday (April 7th, 14th, 24th), with the exception of the last Golden Egg Grand Prize winner being announced on April 30th.
To qualify to win:
The picture must be an original record to the BillionGraves database. No duplicates! Try to find cemeteries and headstones in new areas not yet touched by photographers.
Photos must be submitted no later than the Sunday of the current week at midnight GMT. Photos can be submitted by pasting the URL of the uploaded photo into the "comments" section of the Blog post for that week.
Photographer must have added a minimum of 100 photographs to the BillionGraves database that week to be considered in the Golden/Silver/Bronze egg drawings. The more BillionGraves Easter Eggs you find, the more entries into the Golden/Silver/Bronze egg drawing you'll earn!
Each week will require an additional 100 photographs to be considered a valid entry for the following week.
FAQ
 Q: How do I find an Easter egg?
A: Stay tuned to our Blog, Facebook Page Found Here, and Instagram Account Found here for the special clue. The special clue will be about a significant date in history (global or national). Find this date on a headstone that hasn't been entered into the BillionGraves database and you've found an Easter Egg! Upload the photo, then copy and paste the image URL into the comments section of the Blog post for that week on the BillionGraves Blog.
Q: Can a transcriber find an Easter Egg?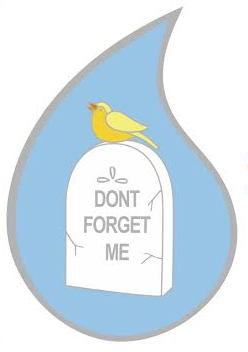 A: This month's promotion is for photographs only. It's warm outside! Grab your camera/smartphone/tablet, head outside, and find a BillionGraves Easter Egg! We'll make it worth your while! We will still offer the April Pin to the top 50 Transcribers and Photographers. 
Q: Can I win a Golden/Silver/Bronze Egg more than once in April?
A: Yes, you can! The more Easter Eggs you find, the more entries you'll have to win the Golden, Silver or Bronze Egg for that week.
Q: Does the Special Date have to be a Birth date or Death date on a headstone? What if it's the "Married" date?
A: All we are looking for is the Special Date on any part of a headstone, grave marker or memorial. We'll accept, Birth, Death, Military Leave or Return, or Married. If you can think of or see any other dates that could be posted on a gravestone, take a picture and let us know in the comments section of the Blog. We'd love to see them!
The Fine Print. (Cause we have to have fine print, right?)
 This promotion isn't intended to promote any particular religious celebrative aspects of Spring and Easter, nor force upon anyone any particular type of religious beliefs. While Easter is held by many Christians as a highly religious holiday, Easter eggs and Easter egg hunts are traditions held by many different cultures, groups, faiths and families. We respect the right to celebrate in any safe and responsible way possible.

This promotion is intended for photographers only. Sorry, transcribers. Let's go outside!

If you or another user marks a headstone picture as "bad" we deduct it from the uploader's total images. And we'll call you and make fun of you.

Make sure you have permission and are welcome to take pictures in your local cemetery before doing so. Remember, private cemeteries require permission of the owner before taking any pictures. No one likes a trespasser! Not cool!

This promotion is open to all to participate for free. Registration is required. (Register HERE. Come on.You know you want to. It's free!) 

More than one individual may contribute to a single account, however, the limit is one prize redemption per BillionGraves account.

Items will ship in 6-8 weeks after contest closes for winners in the U.S. Please allow 8-12 for winners outside the U.S. However, our shipment robots are getting faster!

Recipients will be required to provide a mailing address for physical items.
Related posts