September Showdown!
BillionGraves, 10 years ago
2 min

read
4658
Are YOU ready for the BillionGraves September Showdown?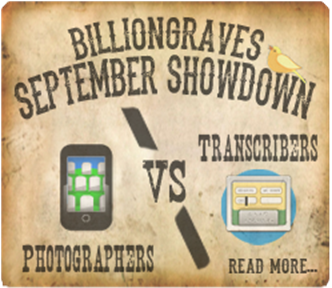 This month, our wonderful photographers and transcribers will be dueling it out! We are going to see which group will take more pictures or transcribe more records respectively. You get to decide which team to help; so which side will you choose?
Here's how it works:
On the leaderboard this month, you'll find a counter that will tell you where each side (photographers or trancribers) stands. EVERY PERSON who takes a picture or transcribes one will get to contribute to whichever side they want. So it's up to you—which side do you want to help win? Can't decide? You could help both!
You could win!
EVERYONE who makes it on the leaderboard this month will win a prize! The top 50 contributors of the winning side (photographers or transcribers) will get a BillionGraves stressball—perfect for working out those sore fingers from transcribing or taking pictures!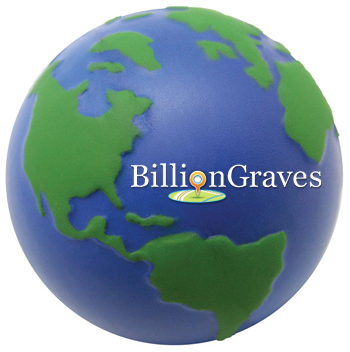 But we are also offering a second-place prize too! The other side's top 50 contributors will still get an official BillionGraves vinyl sticker! They're perfect to for decorating your smartphone, tablet or even the bumper of your car!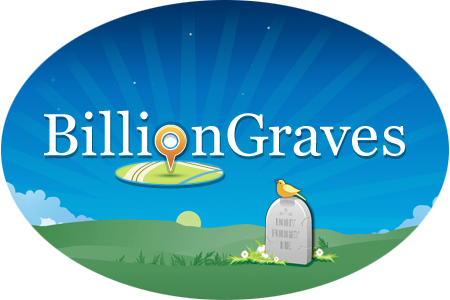 So keep an eye on the leaderboard this month to make sure you're in one of the top 50 lists and to see how your team is measuring up!
The Rules
-Make sure you have permission and are welcome to take pictures in your local cemetery before doing so. Remember, private cemeteries require permission of the owner before taking any pictures.
-Winners will be announced at the end of the month on the BillionGraves blog.
-Promotion is open to all to participate for free. Registration is required.
-More than one individual may contribute to a single account, however, the limit is one prize redemption per BillionGraves account.
-Items will ship in 6-8 weeks after contest closes for winners in the U.S. Please allow 8-12 for winners outside the U.S. 
-Recipients will be required to provide a mailing address for physical items.
-All images must be uploaded and/or transcribed no later than midnight (GMT) on September 30.
Related posts