Million More in May Update 2014
BillionGraves, 10 years ago
1 min

read
4261
Hey, BG'ers! You're on fire!
So far, we have a handful of photographers in the running for an iPad Mini. As of today, we have two people with over 25,000 images and a third that is ALMOST halfway. Who said this was impossible? Scoreboard! Check the Leaderboard HERE.

On the whole, BillionGraves contributors have been killing it! With over 387,000 total images uploaded and 375,000 transcriptions, we're quickly getting to the One Million mark.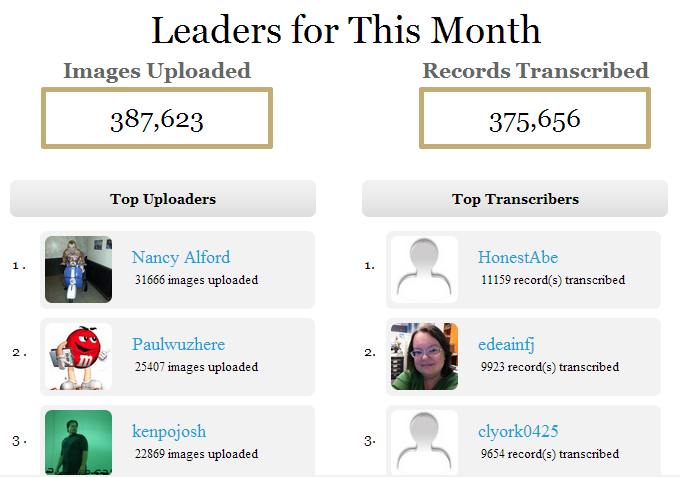 While we are THRILLED at the amount of pictures and transcriptions happening, we've still got a ways to go. To help pump things up a little bit, we're going to be giving prizes away this weekend to the Photographer that submits the most photos and the Transcriber that does the most transcriptions! Entries start Saturday: 12:00am GMT (Friday 6pm MST), through Sunday 5:59am GMT (Saturday, 11:59 pm MST). Find out what we're giving away TOMORROW Friday 16th, 2014 by heading over to our Facebook page, HERE:
Keep up the great work, everyone! We're so grateful for all the hard work.
Have a great weekend, and get out into the cemeteries!
The BillionGraves team
Related posts