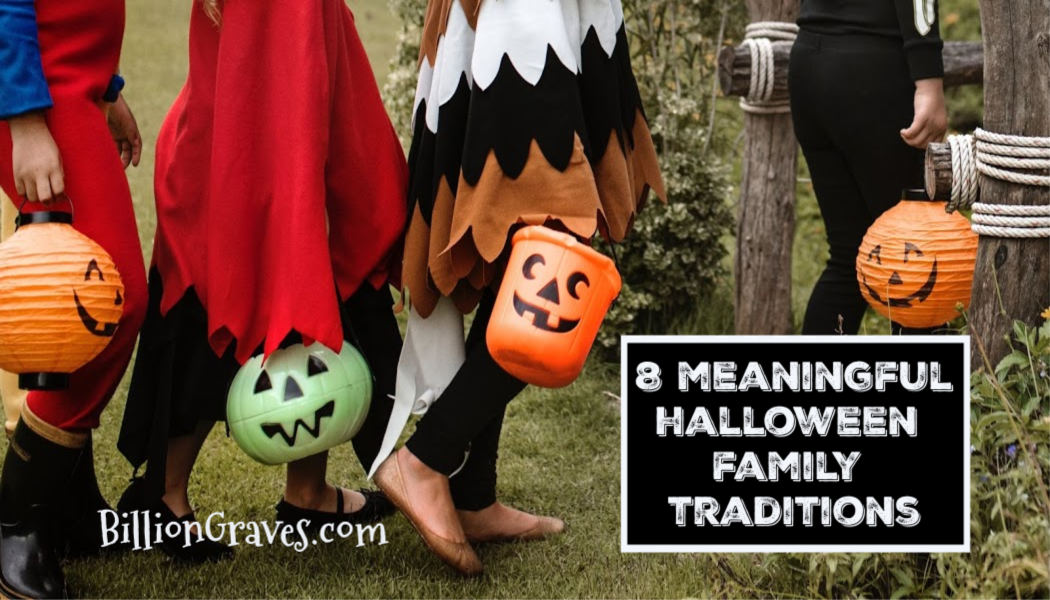 8 Meaningful Halloween Family Traditions
Cathy Wallace, 5 years ago
7 min

read
11450
Are you looking for meaningful Halloween family traditions that teach your child more give than gimme? You already bought a costume (or a second one if you got it too early), carved a pumpkin (or a second one if you got it too early), and stocked up on candy (or took an extra trip to the gym if you got it too early). Now, how are you going to help your child learn to be giving and kind on this "me-centered" holiday? From BillionGraves cemetery photos to Growl-een cookies for pups, here are 8 meaningful Halloween traditions to start with your family that teach kindness and charity.
Family traditions increase family unity. Children that grow up serving others every Halloween will be more likely to perform service each fall when they are teenagers. Service and kindness will become part of who they are. It will strengthen their self-image and it will become a meaningful part of your family identity.
8 Meaningful Halloween Family Traditions for More "Give" and Less "Gimme"
Taking BillionGraves Cemetery Photos
Reverse Trick-or-Treating
The Giving Ghost
Trick-or-Treating with the Grannies
Halloween for the Hungry
Ring-n-Run!
Hospital Halloween
Making Growl-een Cookies for Pups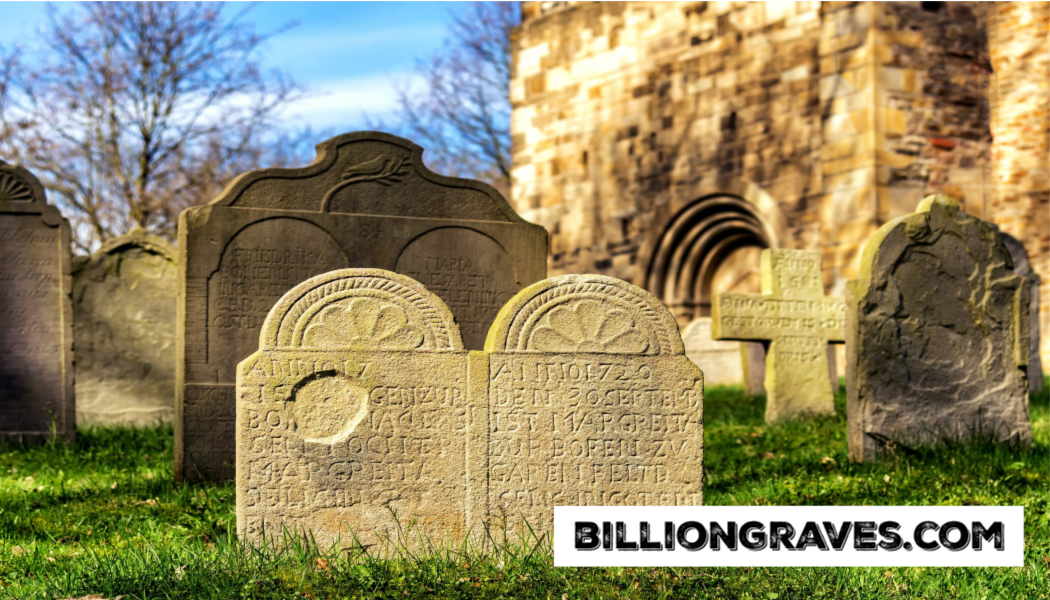 Meaningful Halloween Family Tradition #1: Taking BillionGraves Cemetery Photos
Nothing says "Halloween" like the cemetery! Under the moon, it can be the spookiest of places. But instead of heading over to the graveyard at night, make a daytime trip to serve others by taking photos with the free BillionGraves app.
Many people are looking for their ancestor's burial spots for genealogy or to honor the memory of their loved ones. But graves can be hard to find. Imagine arriving at a cemetery with hundreds of headstones and trying to find a particular one. It can be a daunting task. Your new Halloween family tradition can make it simple for others to find the final resting places of their loved ones. As you snap photos they will automatically be marked with a GPS location.
To get started, simply download the BillionGraves app to your phone. It is so easy to use that anyone old enough to use a smartphone to take a picture can take document cemeteries. Before going to the cemetery check http://BillionGraves.com to see if your local cemetery has already been photographed. When you arrive at the cemetery, open the app, start with a gravestone at the end of a row, and click on "take pictures".
You'll want to move any fall leaves or floral decorations out of the way if they are blocking important information. If there are headstones near each other that have the same last names you can click on the button in the corner of the screen that looks like a chain to link them. It's fast – the other day I took nearly 300 photos in an hour. That's a lot of ancestors!
When you are done, upload the photos (at the cemetery using data or at home with Wi-Fi connections). You can choose to transcribe the information on gravestones yourself or have someone else do it. Your photos will be made available on http://BillionGraves.com for free for families around the world.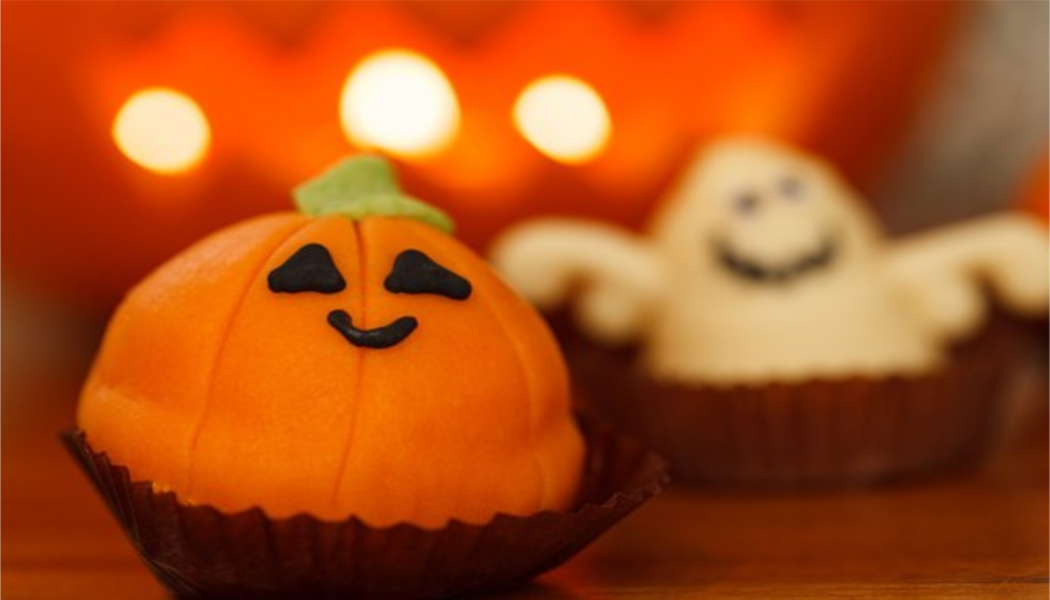 Meaningful Halloween Family Tradition #2: Reverse Trick-or-Treating
When our doorbell rang one Halloween evening I expected to see another round of Trick-or-Treaters, but instead, there was a pair of little givers with a plate of homemade cupcakes for me! What a nice trick! Their parents had decided that instead of teaching their children to knock on doors asking for candy they would prepare treats to give away. Each child chose three people to visit with their gifts.
The children felt great about giving to someone else – and of course, each family they visited had a treat to give to them on Halloween night so they didn't go home empty-handed! This meaningful Halloween family tradition teaches youngsters to be generous and thoughtful of others.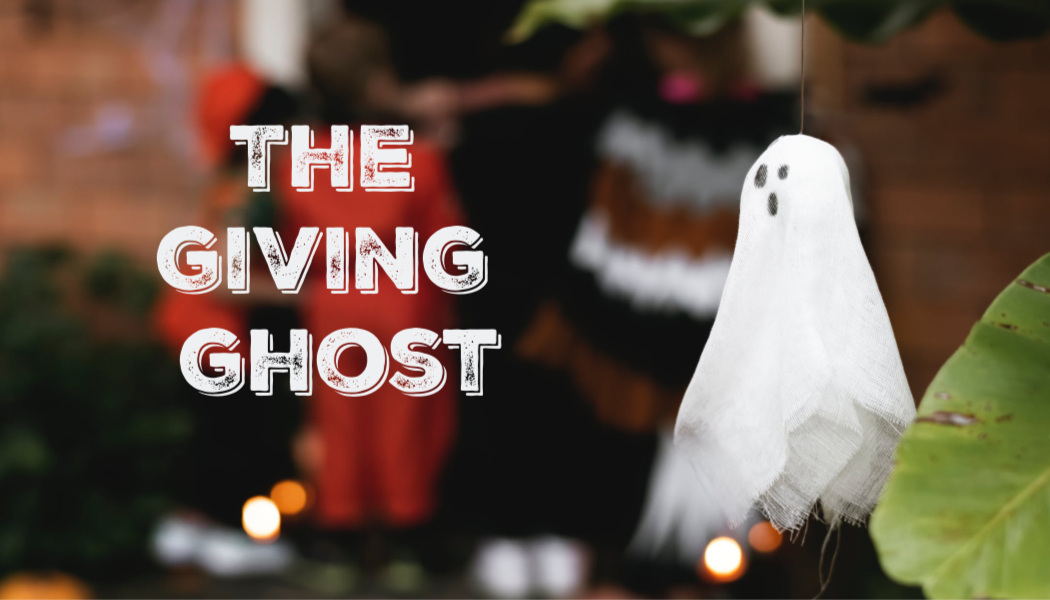 Meaningful Halloween Family Tradition #3: The Giving Ghost
One of the most meaningful traditions families can establish is to serve one another. "Sibling" and "rivalry" seem to be words that go together, but this annual tradition can turn "sibling" and "service" into words that go together.
The oldest child can set the example for younger siblings by being the first one to receive The Giving Ghost. Quiet as a ghost, they sneak a kind note into their sibling's shoe, make their bed, or clean up their toys. The Giving Ghost is left behind to let the sibling know that something nice has happened. Then that child performs a ghostly service and leaves the ghost behind.
To make the ghost, tie a thread or piece of string around a lollipop and then run it through some loosely woven linen. You could even use a paper tissue and tie the string on the outside. Use a black marker to draw on the eyes and mouth. Boo! A new Halloween family tradition has been born in your family to help teach love and service.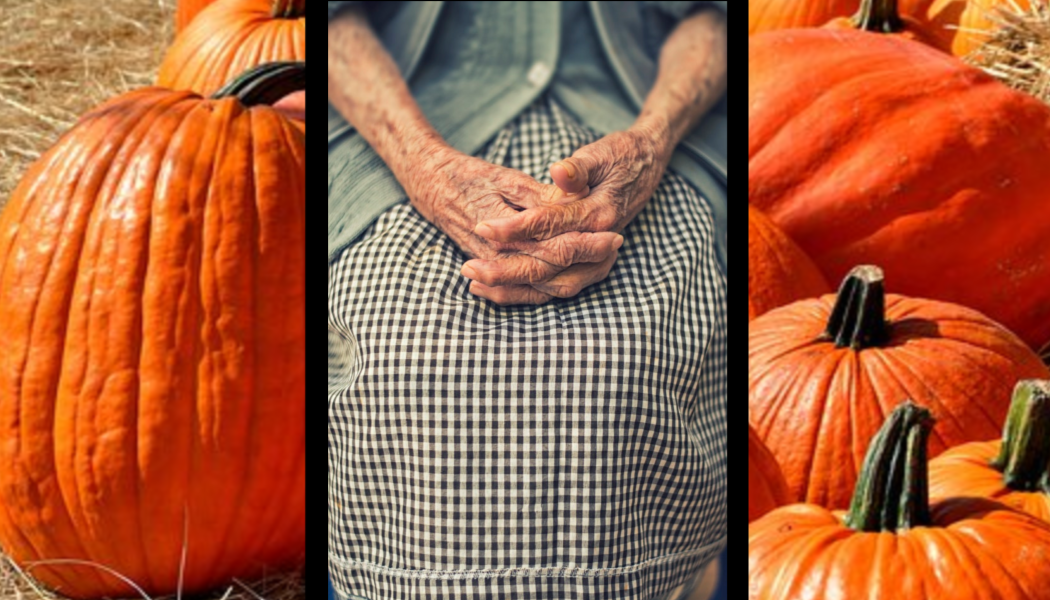 Meaningful Halloween Family Tradition #4: Trick-or-Treating with the Grannies
If you only make it to your local retirement center once a year, perhaps it could be at Halloween. Establishing a family tradition of visiting older folks for trick-or-treating will let the residents know someone remembers them. Children will learn to be comfortable around the elderly, which can sometimes be a little scary at first. Being dressed up like Superman or a princess can make it easier. Their costumes will give both child and the Grannies and Gramps something to talk about. With this meaningful Halloween family tradition, they'll have new friends before they know it!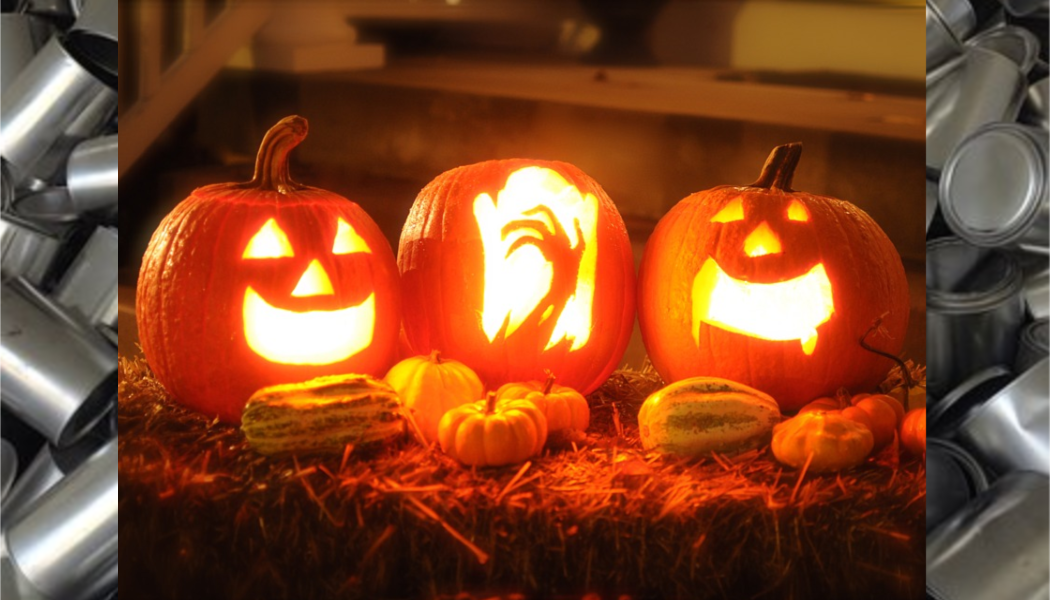 Meaningful Halloween Family Tradition #5: Halloween for the Hungry
One of my favorite Halloween events is a city-wide jack-o-lantern festival. There are more than 1500 lighted pumpkins on hay bales lighting up the sidewalks. Some are scary, some are cute, and overall it is an amazing sight. It started in someone's backyard and over the years it grew and grew. It would be easy to turn an event like this into something that is more than just fun – just ask everyone who participates bring canned food for those in need.
What's your family's idea of fun? A scary haunted house, a fall card-making party, or a Halloween carnival? Whatever it is, your family could start a meaningful Halloween tradition by inviting guests to bring canned goods to benefit your local food bank. Repeating this tradition year after year as a family will not only help the poor, it will strengthen your family ties.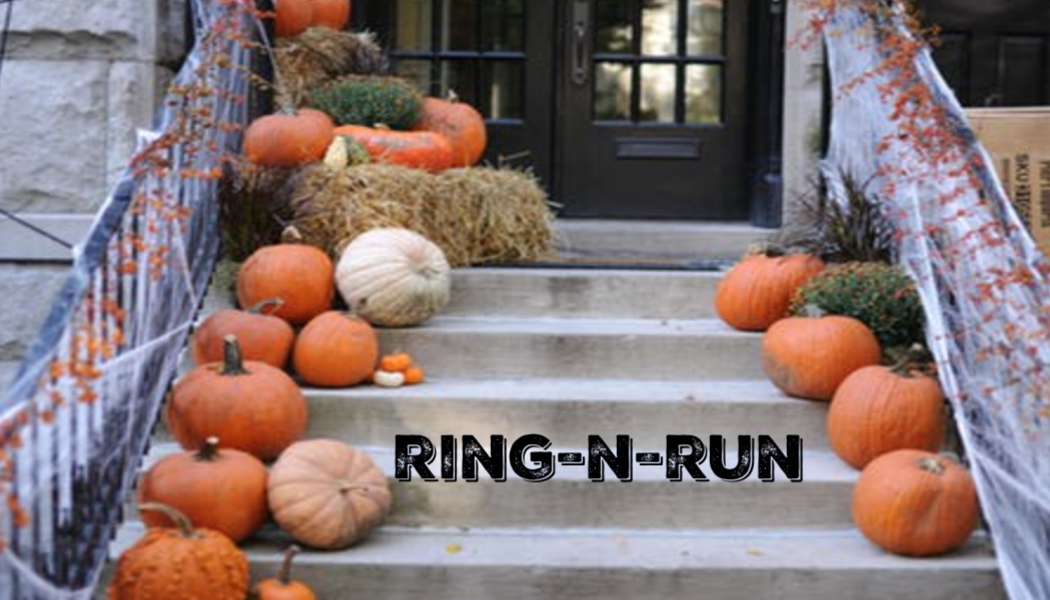 Meaningful Halloween Family Tradition #6: Ring-n-Run!
This family tradition has all the elements of Halloween fun . . . sneaking about in the night and running away without getting caught!
In the days leading up to Halloween, prepare treats for 3 of your neighbors.
Make 3 copies of this Free Printable Ring-n-Run Halloween Family Tradition
Tippy-toe to their door to leave the treat and message.
Ring the bell and run like mad!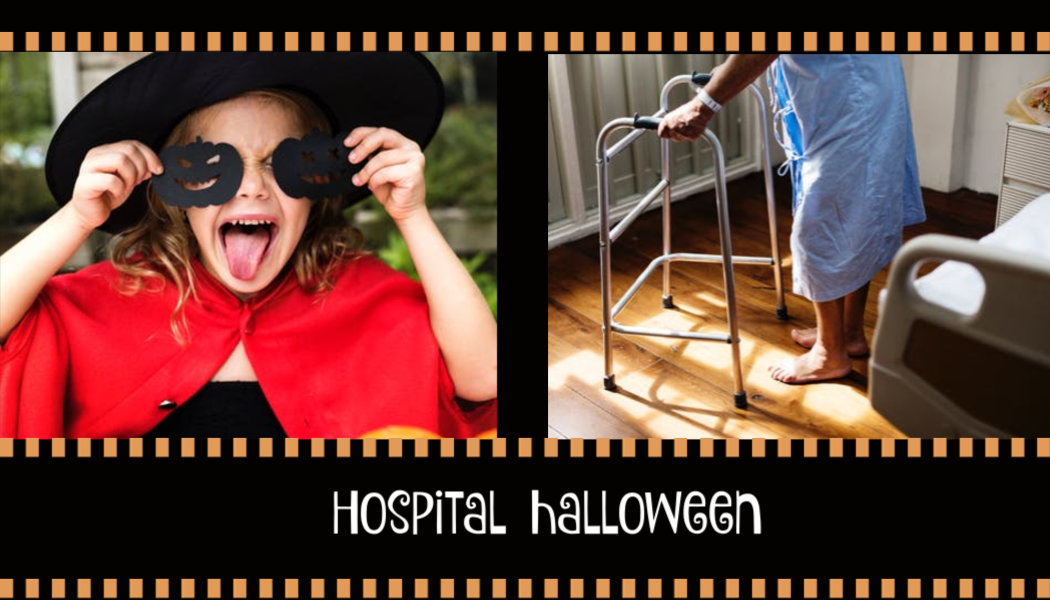 Meaningful Halloween Family Tradition #7: Hospital Halloween
If your family can spare the time to walk through the hospital with your little witch, superhero, princess, or robot it could become a meaningful Halloween family tradition that will make their childhood unforgettable. And can you imagine how much it will mean to someone who has been staring at the same walls for weeks to see your smiling faces at Halloween?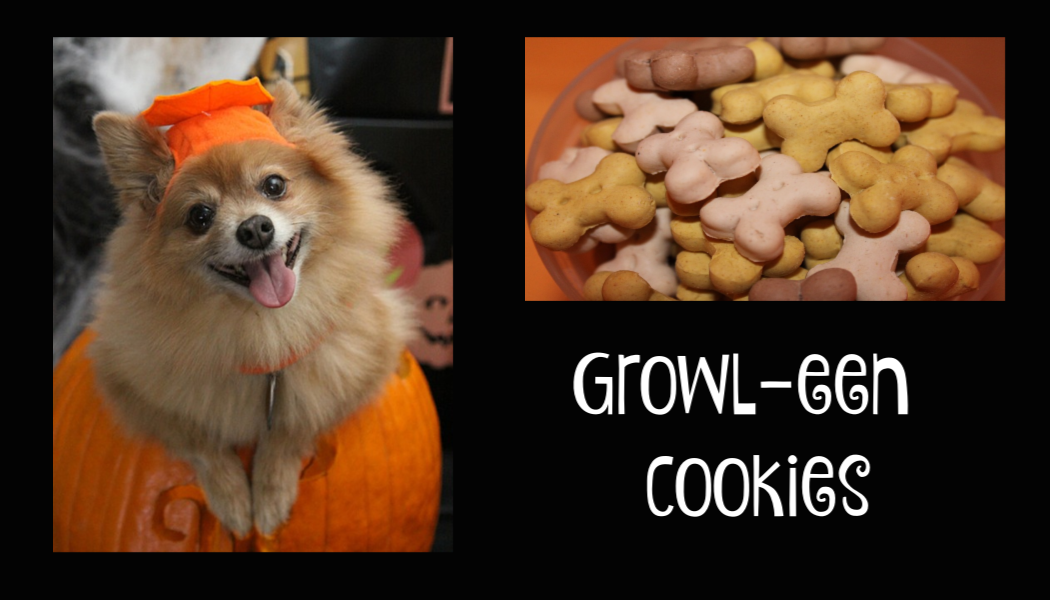 Meaningful Halloween Family Tradition #8: Making Growl-een Cookies for Pups
Many pet owners bring their dogs along when they go trick-or-treating. Stir up a batch of homemade pumpkin dog treats with this Growl-een Cookie Recipe from blog.BillionGraves.com Then when a costumed canine shows up at your door on Halloween night your family tradition will make their tails wag.
With these 8 new meaningful Halloween family traditions, your family is on their way to making great memories! See you at the cemetery!
Happy Halloween!
Cathy Wallace and the BillionGraves Team
Related posts