Million More in May!
BillionGraves, 11 years ago
3 min

read
5723

It's back! The second annual "Million More in May" competition is here! Start getting excited for some friendly competition and taking pictures in the warmer weather! Here's how it works:
The Challenge:

The goal is to add a million more images to BillionGraves during the month of May. If only 500 of our users upload 2,000 images this month we can easily reach this! That's only 65 images per day (only 500 images per week)!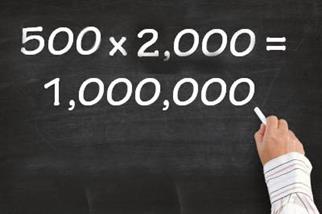 With only 500 of our thousands of contributors taking 1-2 trips to their local cemetery each week, we could reach this awesome goal!
The Reward:

As always, the greatest reward for your efforts comes from knowing that you are preserving invaluable genealogical records as well as making them readily available for family members to locate.
However, we are also giving away BillionGraves T-shirts to the Top 30 uploaders this month. Keep an eye on the leaderboard* to see if you are on track to win one of our coveted T-shirts at the end of the month!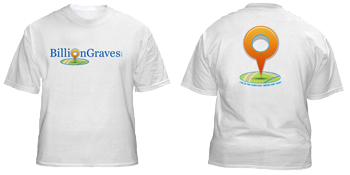 But there's more! For those that always go the extra mile and end up in the Top 3 uploaders, we are throwing in a $20 Subway gift card as well!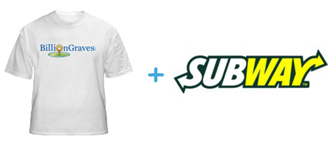 *Note: The leaderboard is updated daily and is not measured in real-time.

Some tips for you:
Make sure that you have the latest BillionGraves app. We are working constantly to remove any obstacles that we find! Check the iTunes App Store or Google Play for any updates for your device.
Make it a habit. Go to the cemetery regularly—incorporate a local cemetery into your daily walk or bike ride, and snap some pictures along the way.
A word of advice: don't wait for Memorial Day. The decorations at the cemetery for that holiday actually make it MORE difficult to collect images—people have to transcribe the content, and flower arrangements and other decorations can easily obscure that important content.
Set your personal goal:
We need YOU! What can YOU contribute to Million More in May? We challenge you to set a goal for the month for how many you will contribute per day/week.
Comment below and let us know what you plan on doing!
Who knows? You might just be the next superhero for someone looking for these records.

TERMS AND CONDITIONS

Make sure you have permission and are welcome to take pictures in your local cemetery before doing so. Remember, private cemeteries require permission of the owner before taking any pictures.
Winners will be announced at the end of the month on the BillionGraves blog.
Promotion is open to all to participate for free. Registration is required.
More than one individual may contribute to a single account, however, the limit is one prize redemption per BillionGraves account.
Awards will ship within 30 days at the end of the promotion.
Recipients may be required to provide a mailing address for physical items. T-Shirt winners will be required to provide their requested size.
All images must be uploaded no later than midnight GMT on May 31

Related posts